Jewellery, vintage watches, gloves, bead supplies & other random bits
Prices (if given) are negotiable, just a guideline.


Make offers!!


Will do deals for multiple purchases.
Ask questions. Ask for measurements - I'll answer.
Be sure to check out the extra pictures linked!
I don't bite :)

1. Wooden jewellery cabinet. Left side has ring display & 3 drawers, right side has a necklace carousel to hang necklaces from. It turns. Excellent condition. Prefer pick up from Leeds but I can look into postage options if you really want it.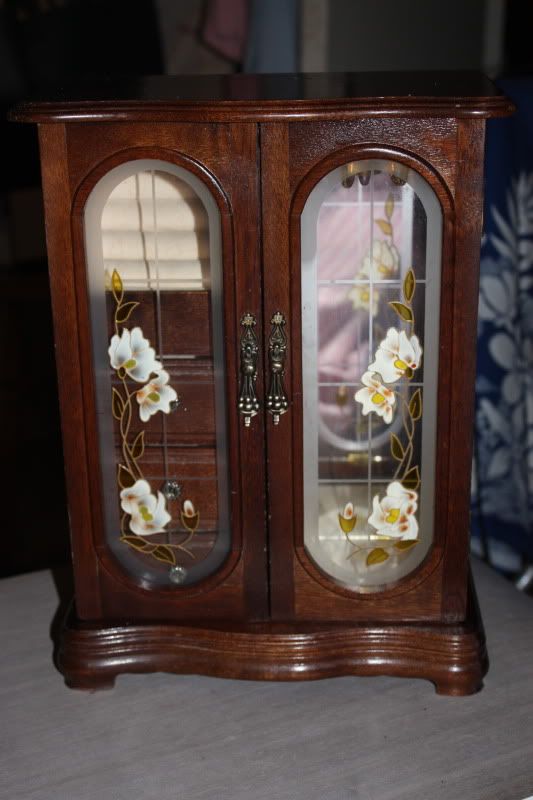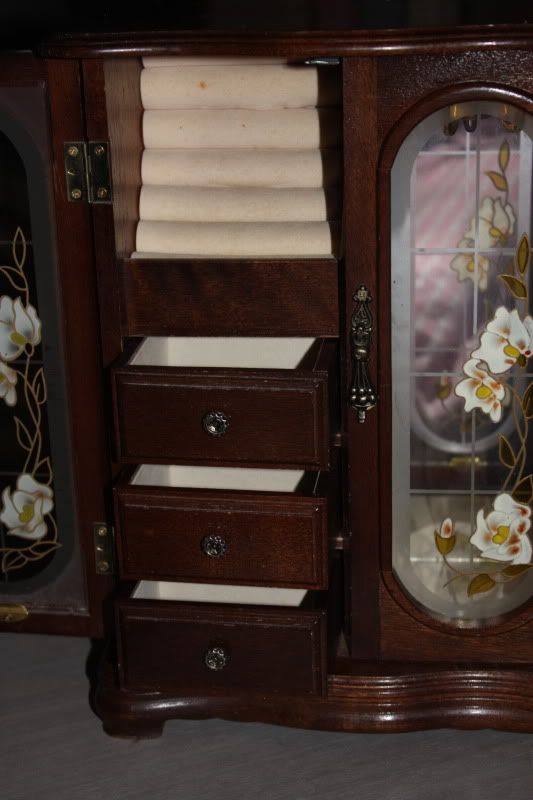 Closeup
2. Jewellery box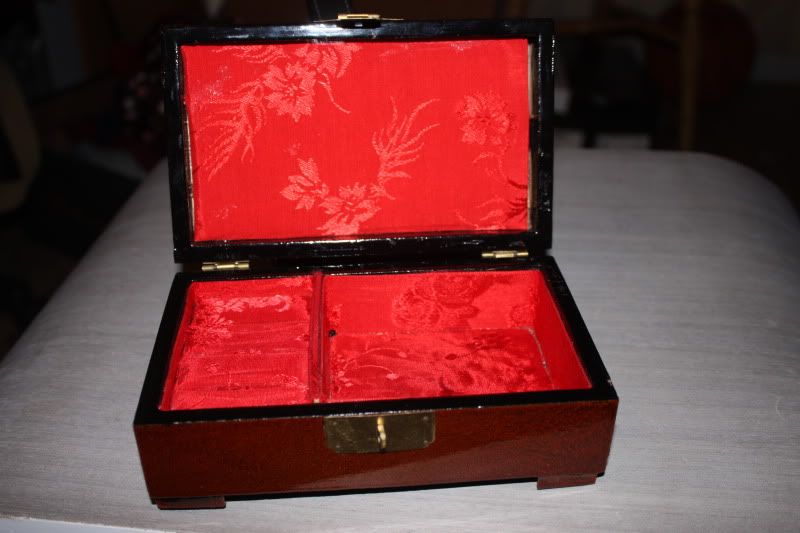 3. Jewellery cube.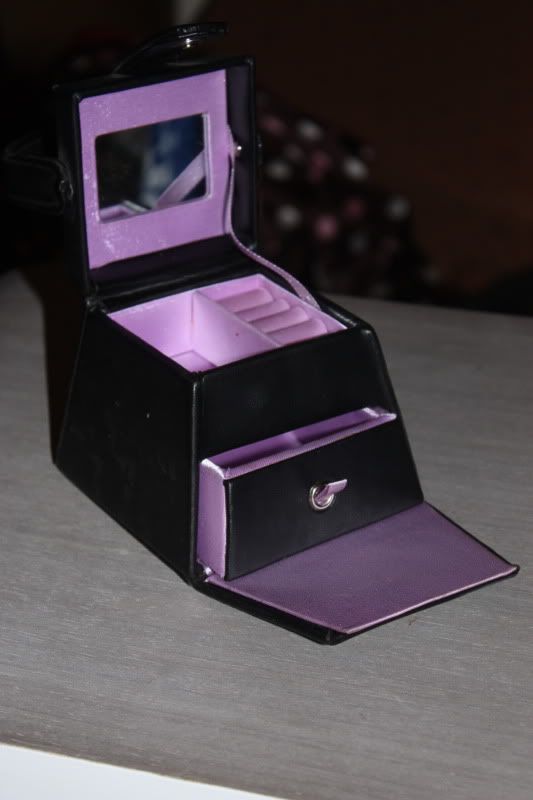 4. Pink soft gloves from Dunnes.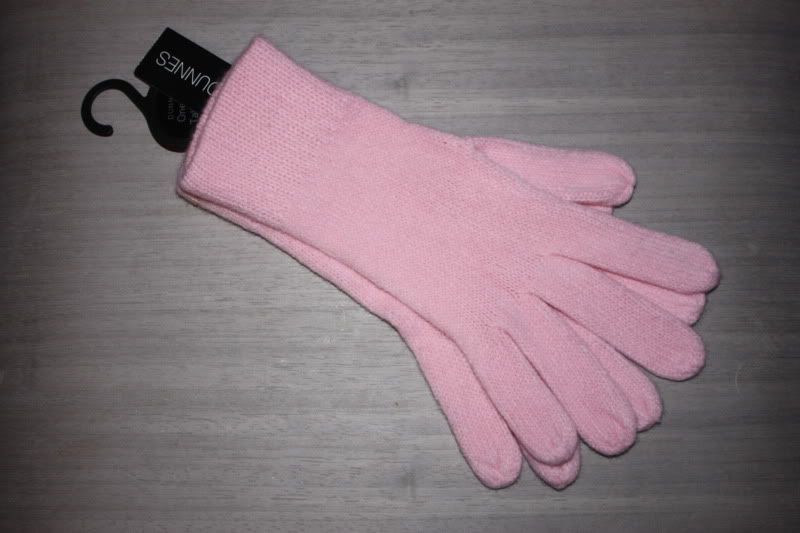 Non flash for colour
5. Basket storage thingy with lid
6. It pains me to sell these. A selection of unisex vintage watches. V. on trend. See the closeup pictures below & let me know if you'd like any of them.
Closeup
&
closeup
&
closeup
7. Another selection of watches. Women's vintage (& vintage inspired NEXT watch) this time.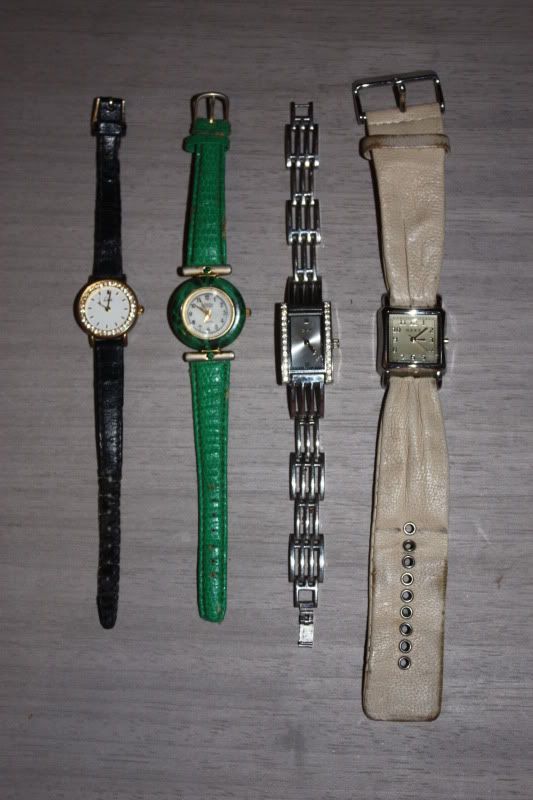 Closeup
8. Vintage bracelet watch. Stretch.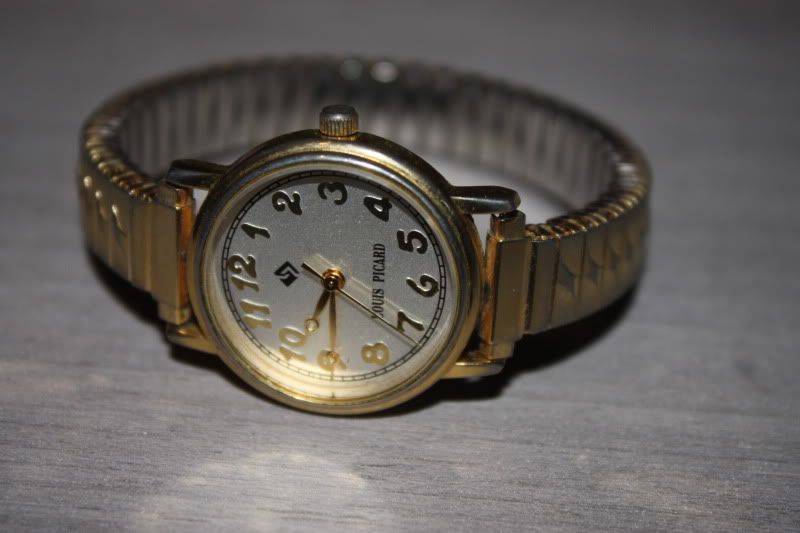 9. Vintage younger people's watches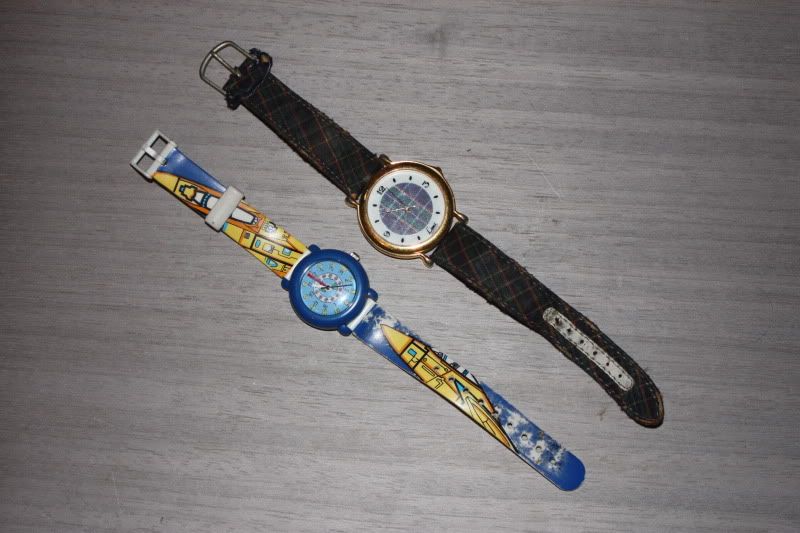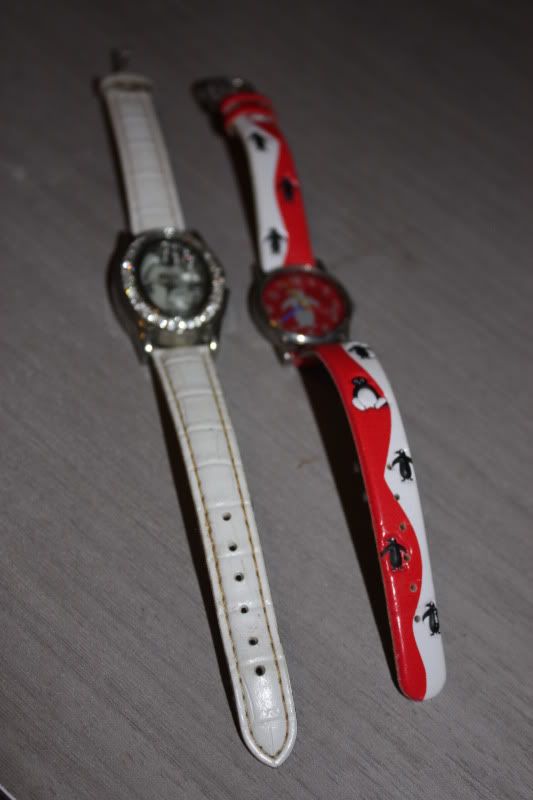 Closeup
10. American watch. Opens to reveal face, has mirror in the "lid"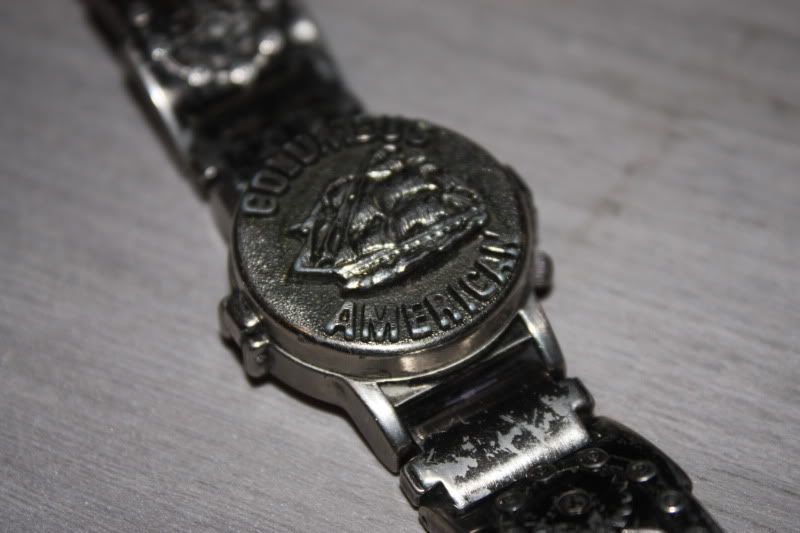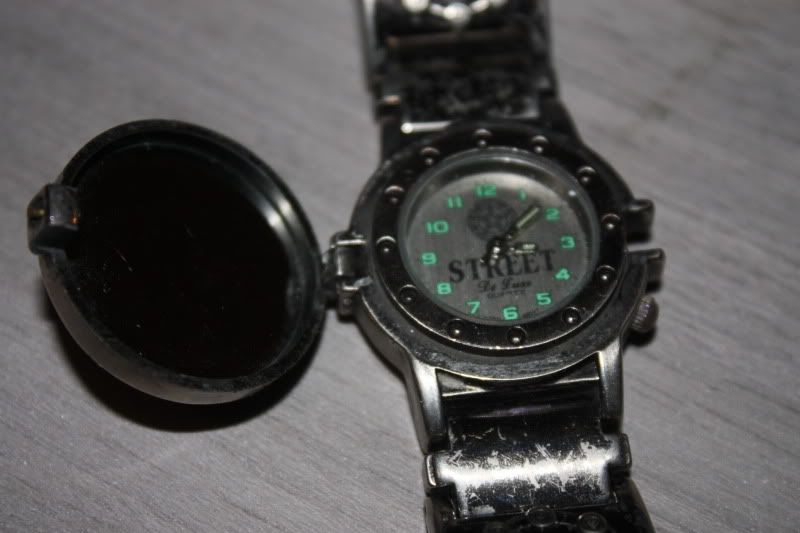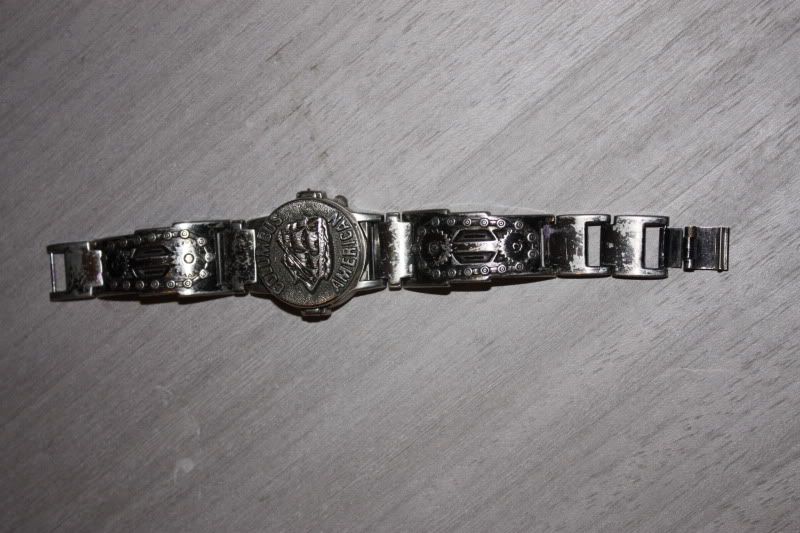 11. Matching watch & bracelet. Mixed metal look like recent trend.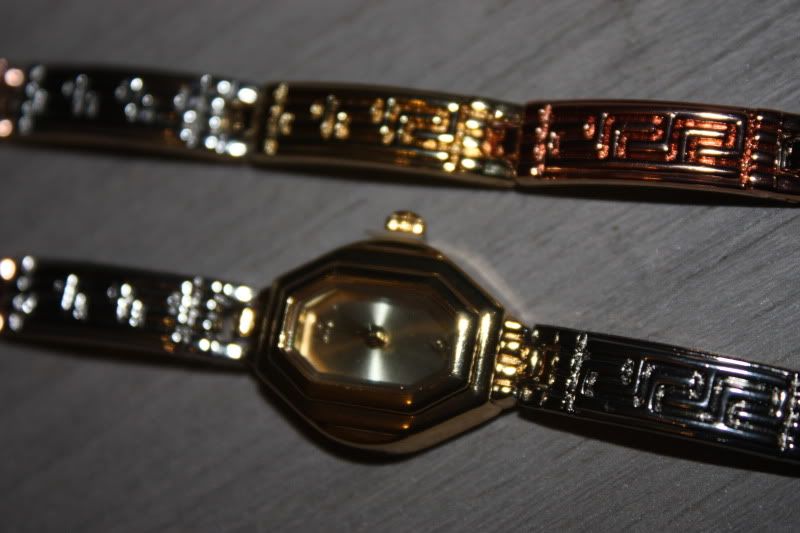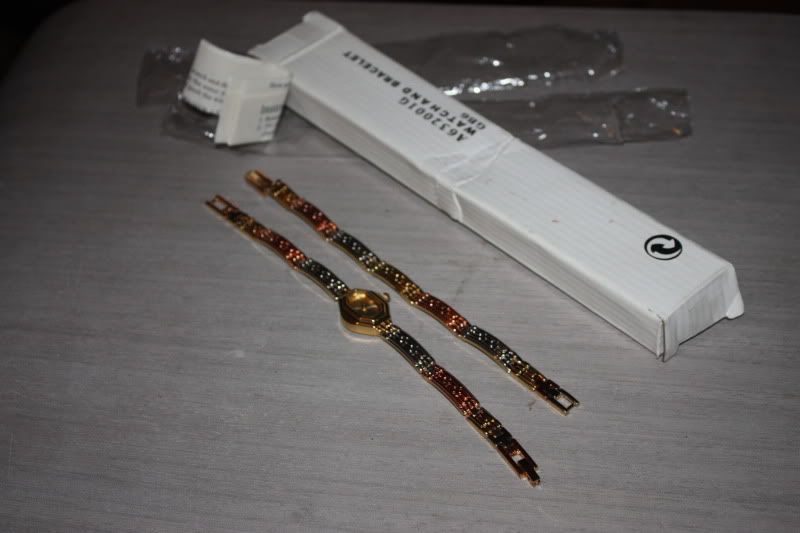 12. STORM ladies watch. Has crack in the glass of the face so will let go for v. little.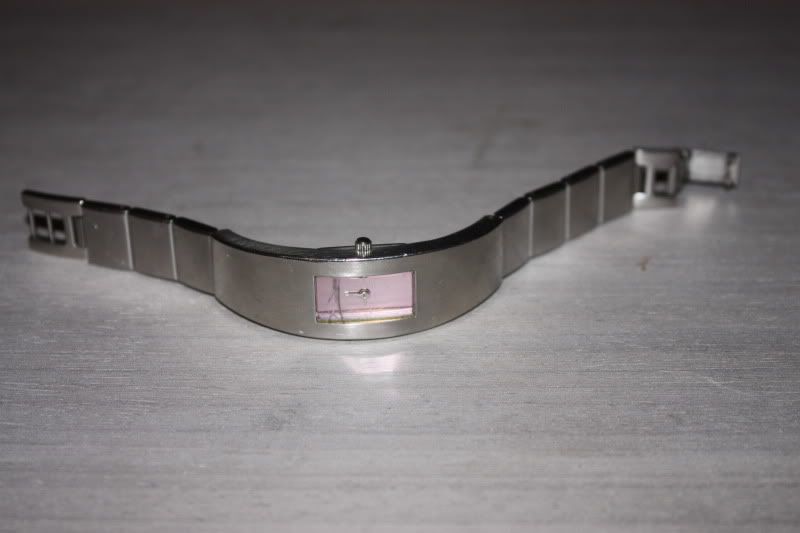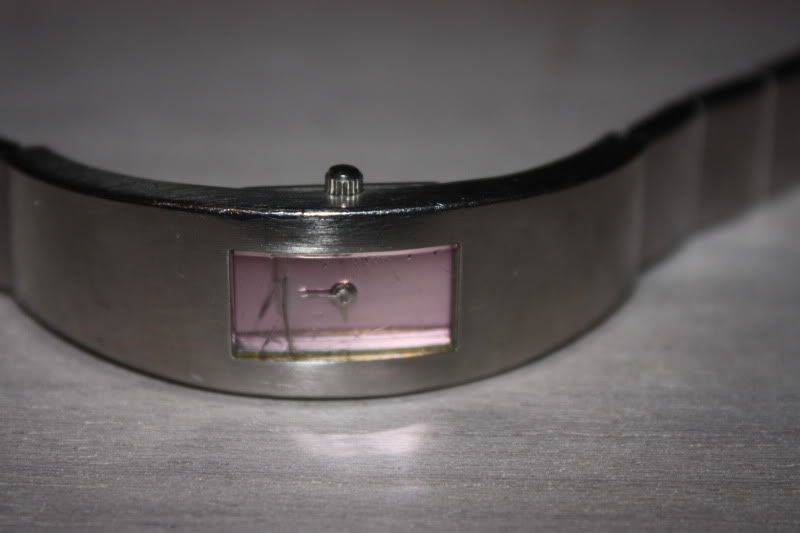 13. Small trinket box.
14. Floral vanity case.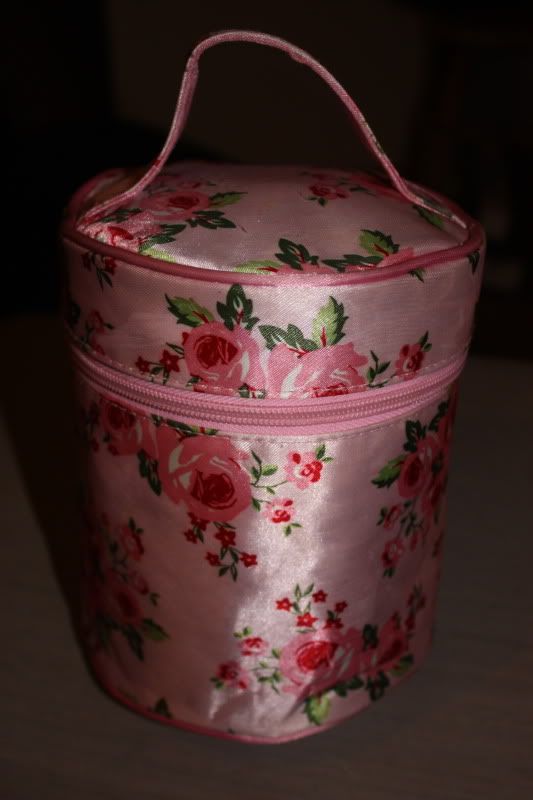 15. Vintage/kitsch clock, memo pad & frame set. Memo pad has hole to stand a pen up in it.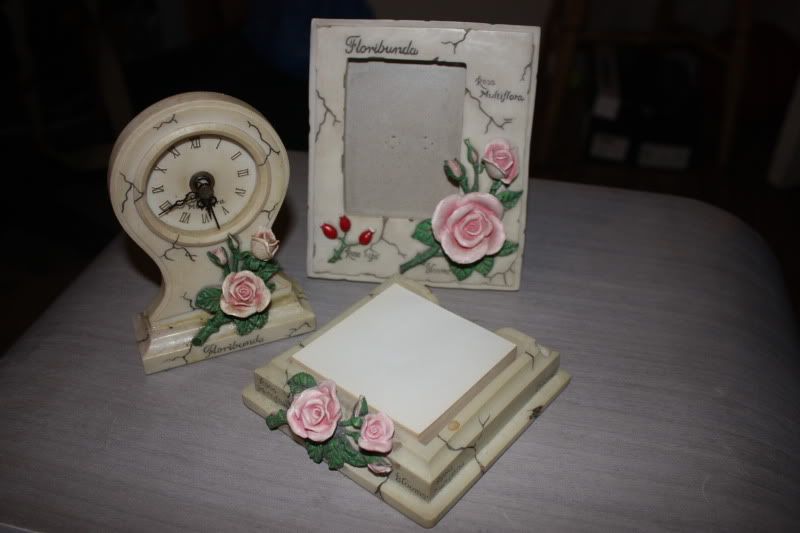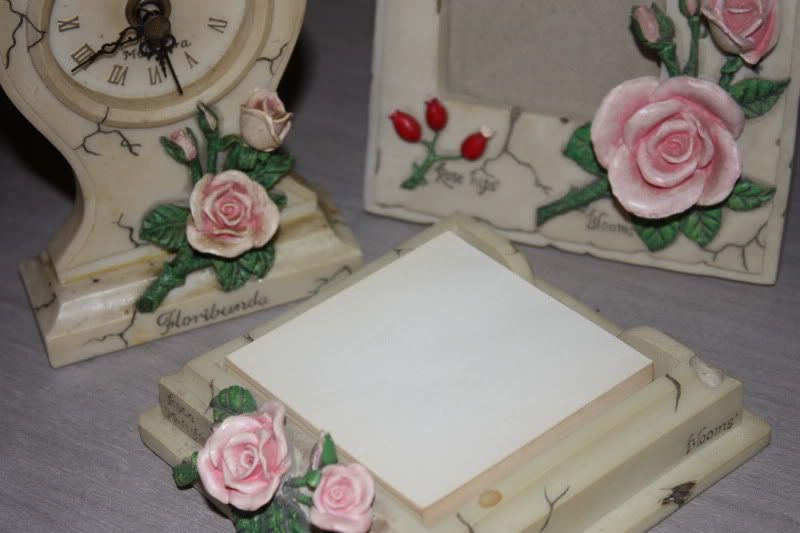 16. Never used AVON straightening brush.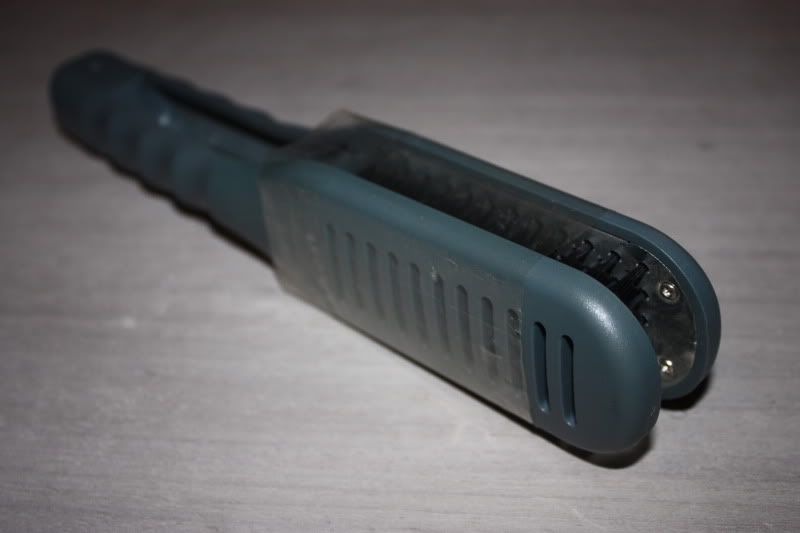 17. Light cream, almost white wooly hat.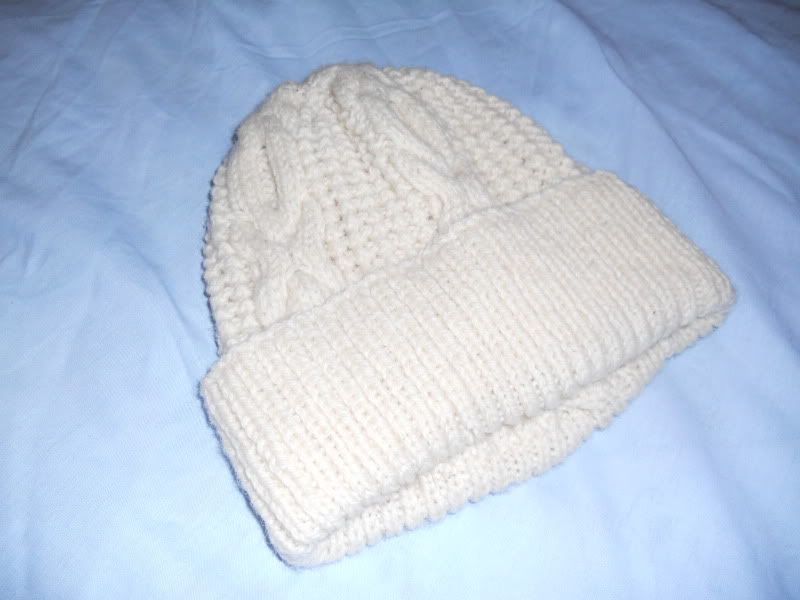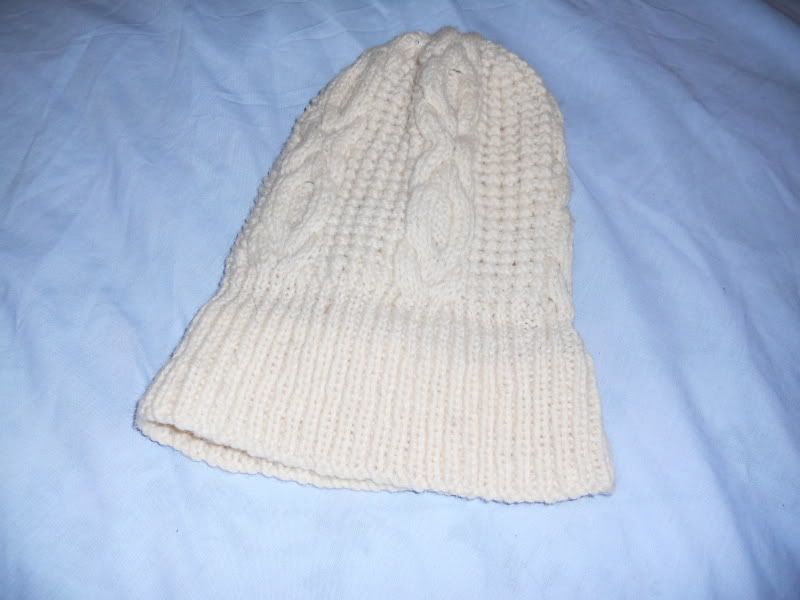 18. Two Santa hats. Good quality.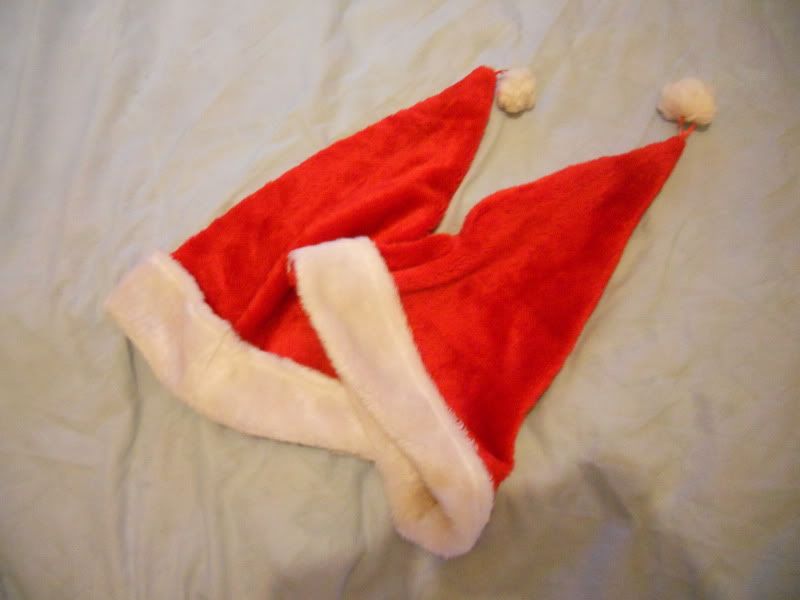 19. Clown boy with ceramic head.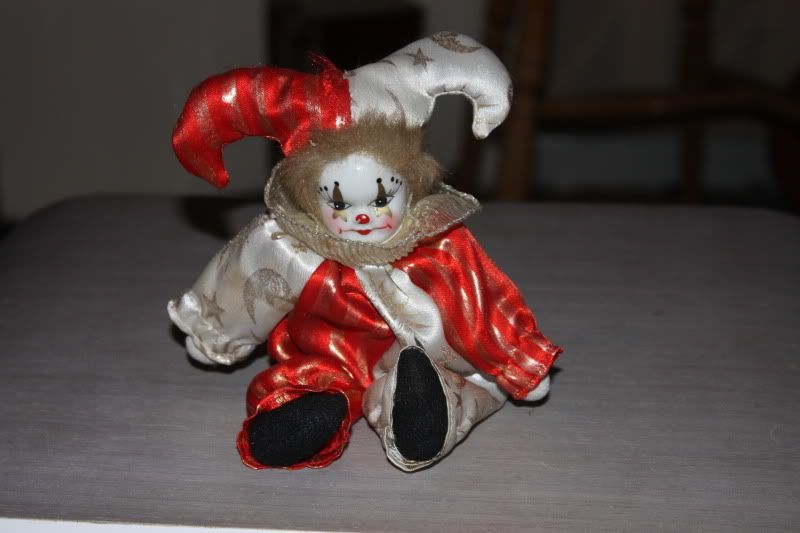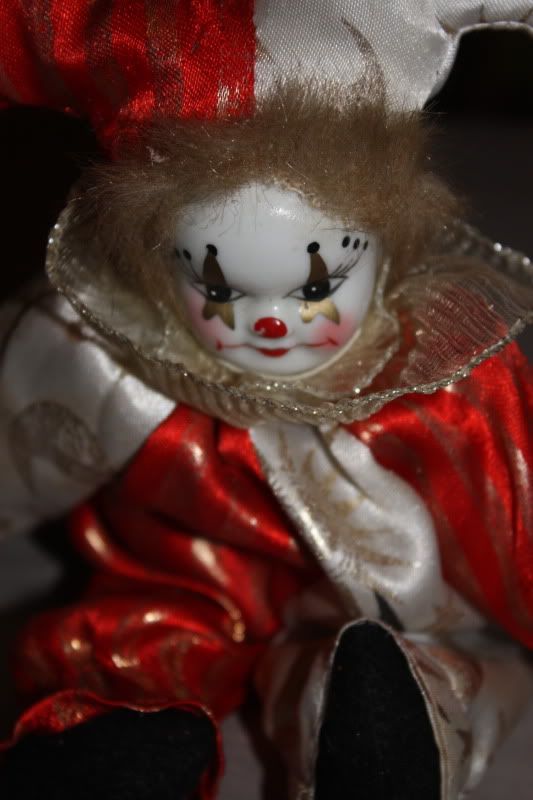 20. Pack of Spiderman design underpants. 9-10 years. Got my brother the wrong size somehow.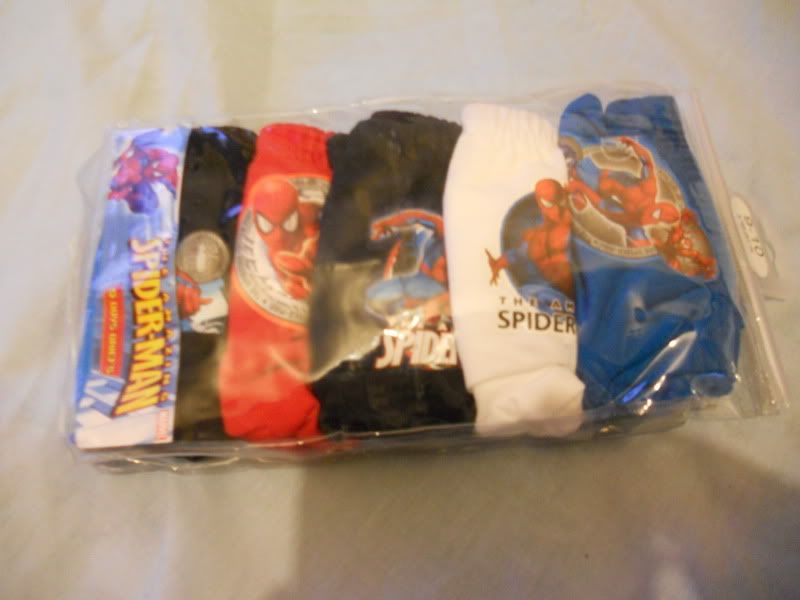 21. Glitter studded death rock cuff.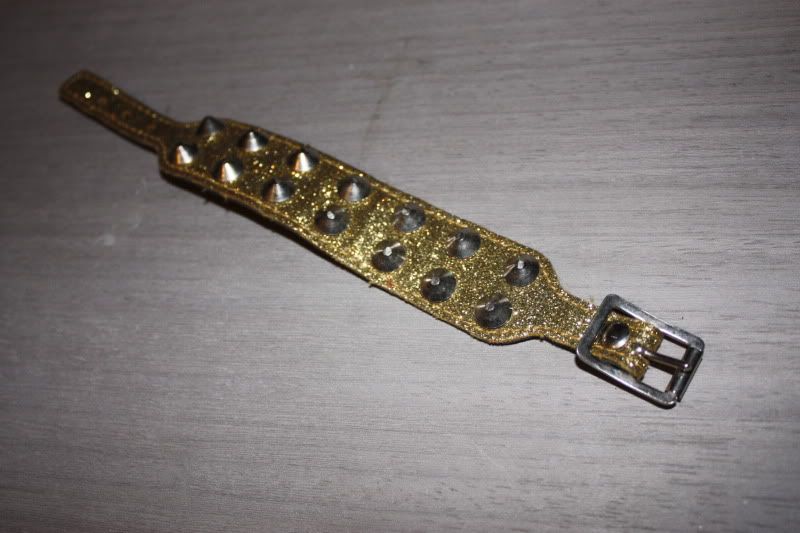 22. Necklace from Accesorize.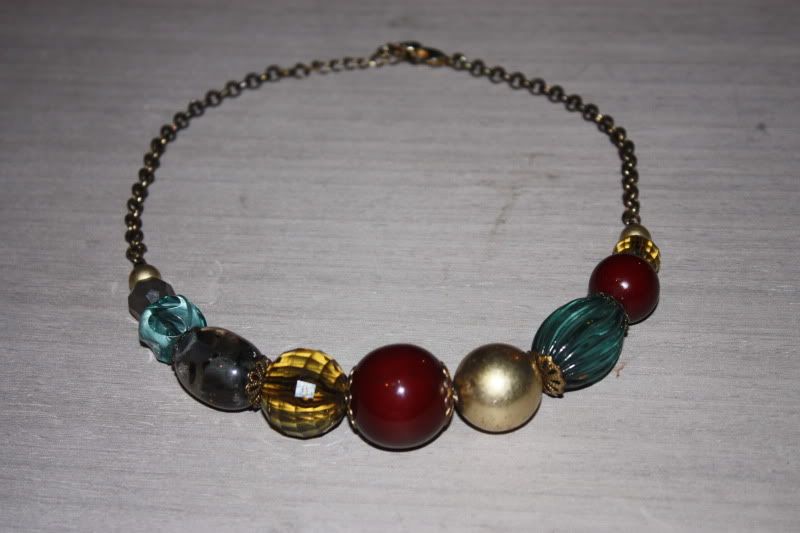 23. Green flower & beaded hair bobble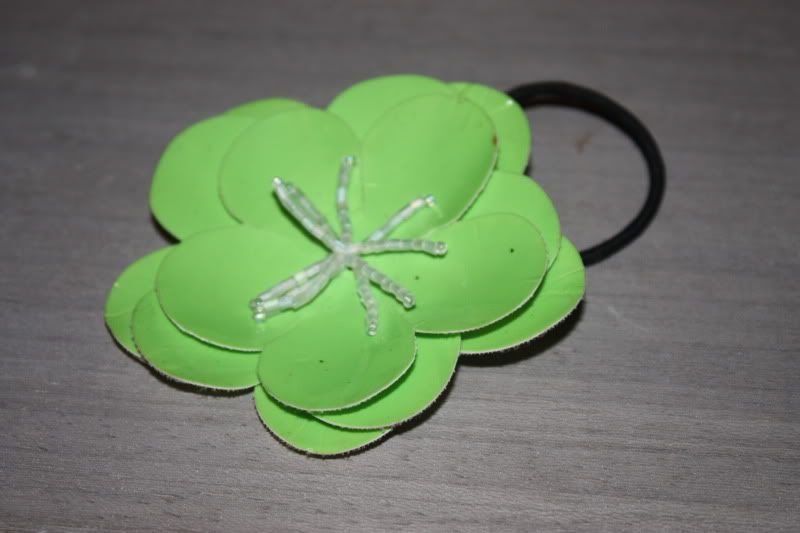 24. Brand new tie.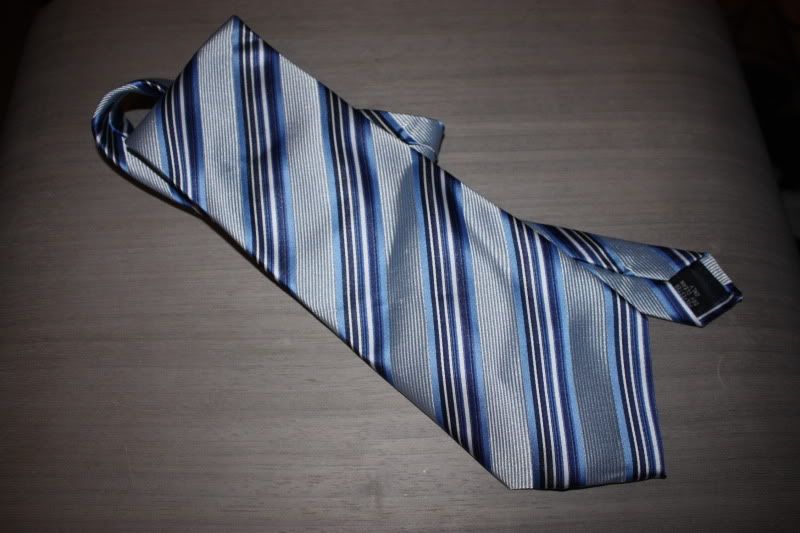 25. A number of cause bracelets, will split if you want any in particular.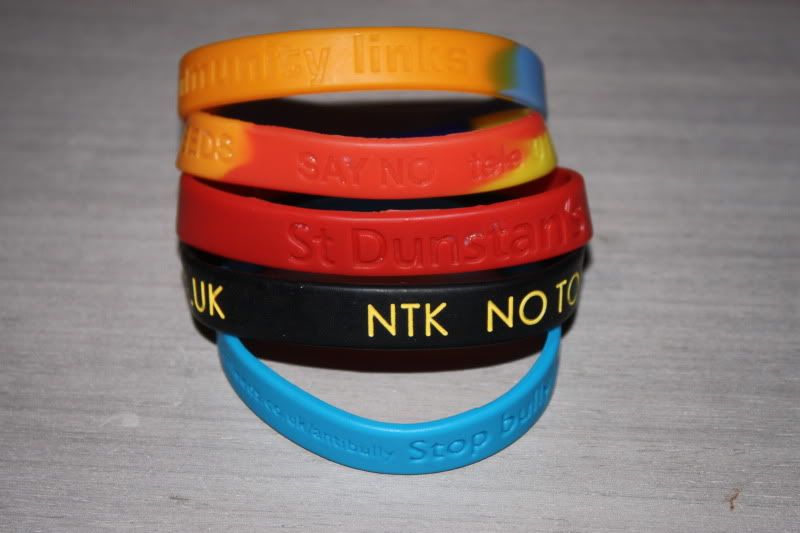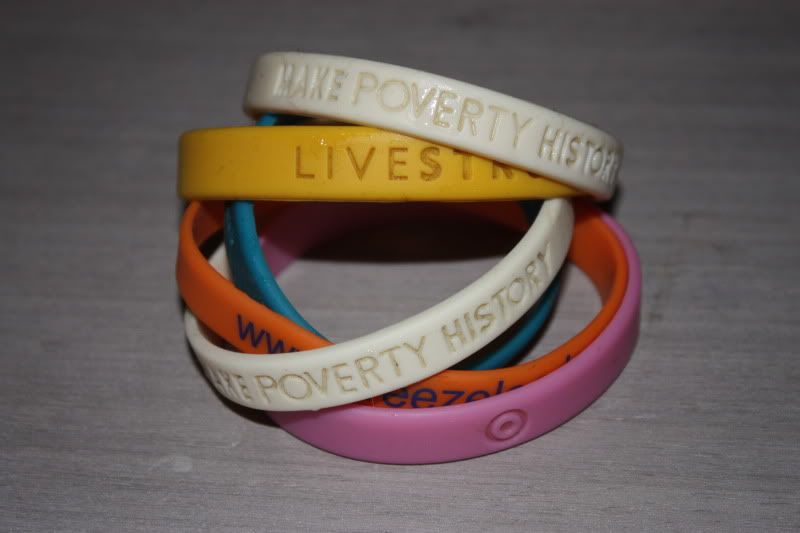 26.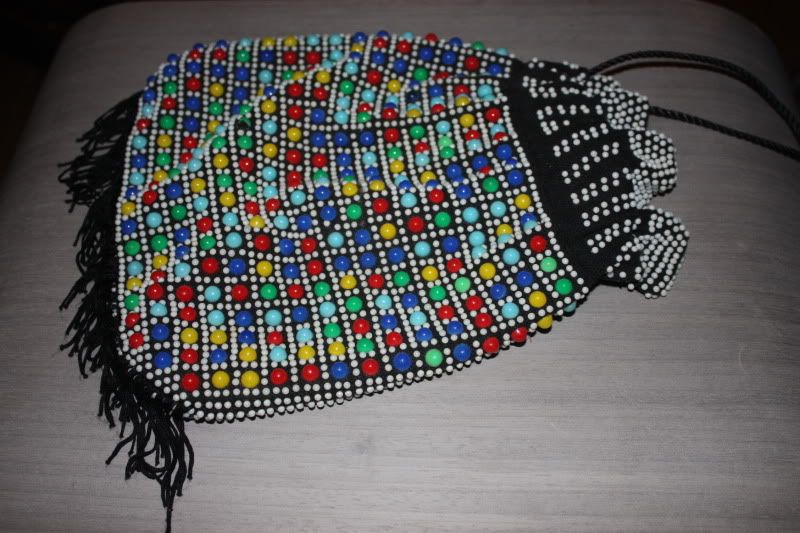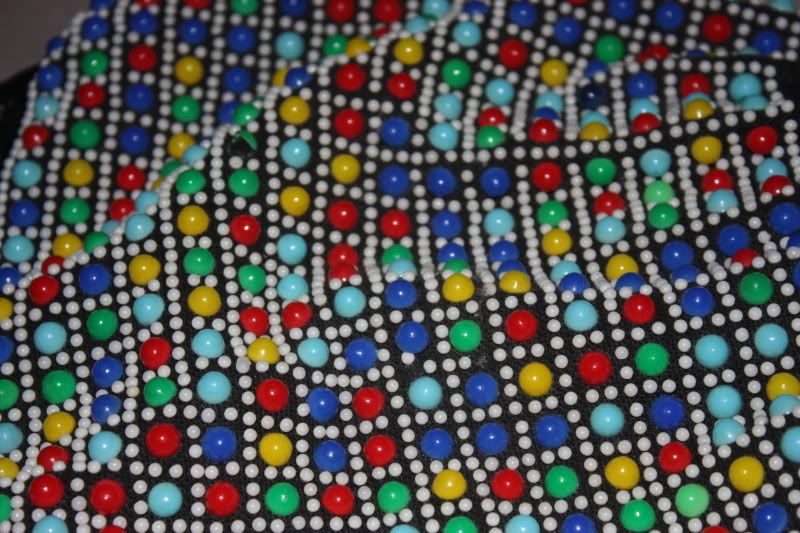 27.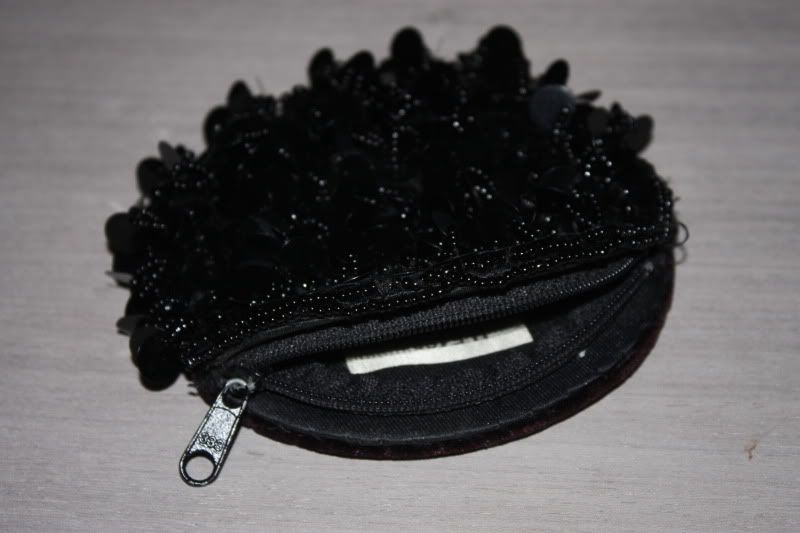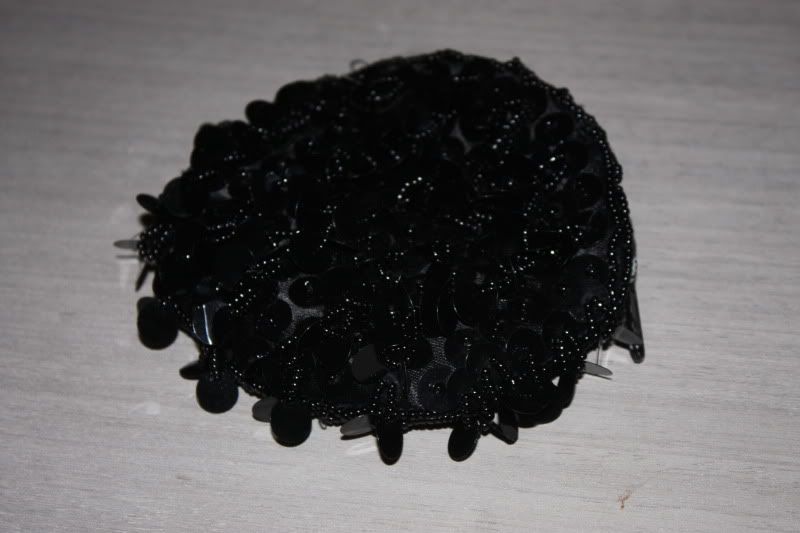 28. Set of chokers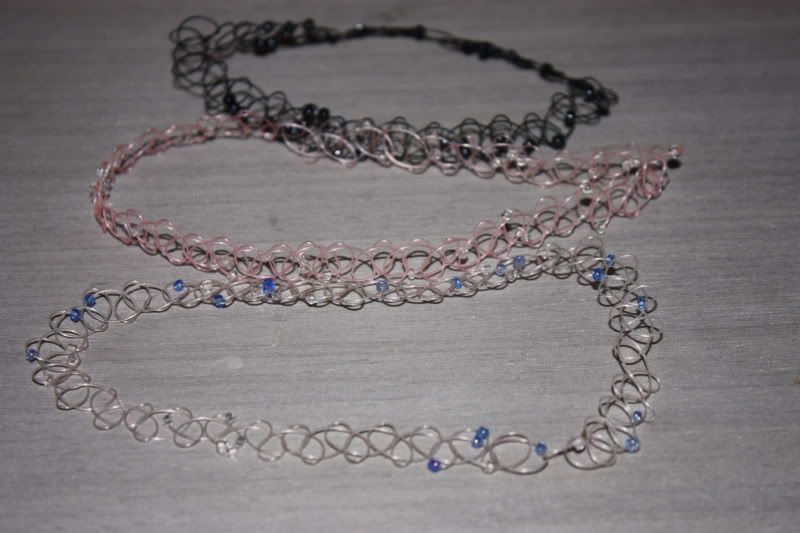 29. Nice selection of beads on black scooby.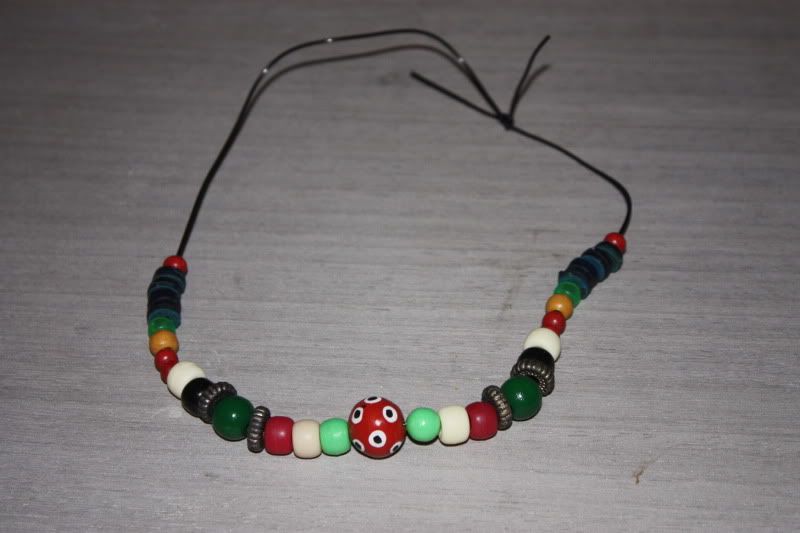 30. Hair clips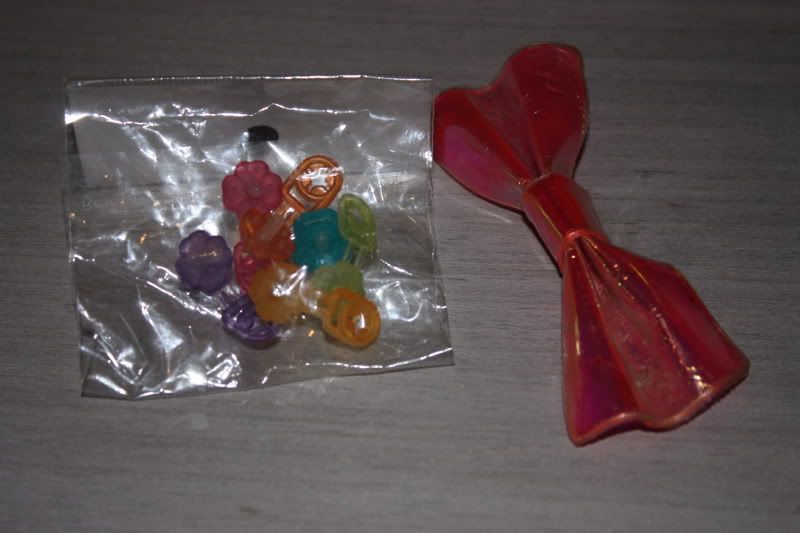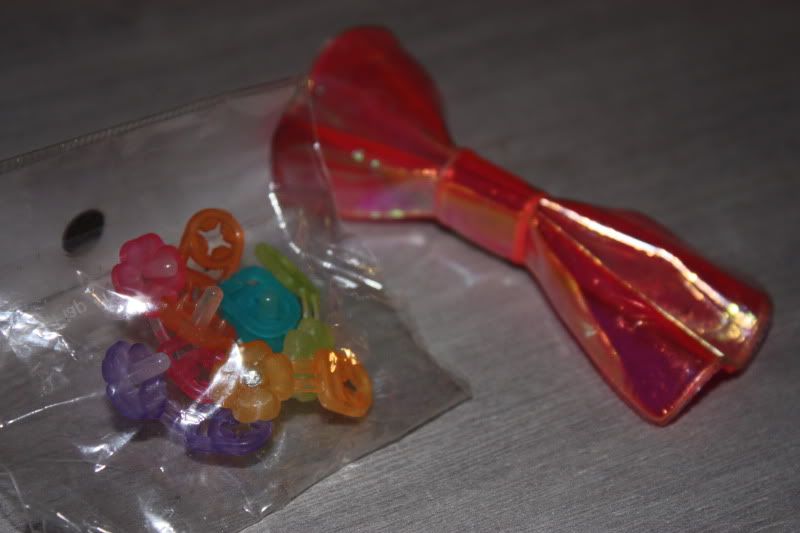 31. Colourful plastic beads. Dolphins, butterflies, barbie etc.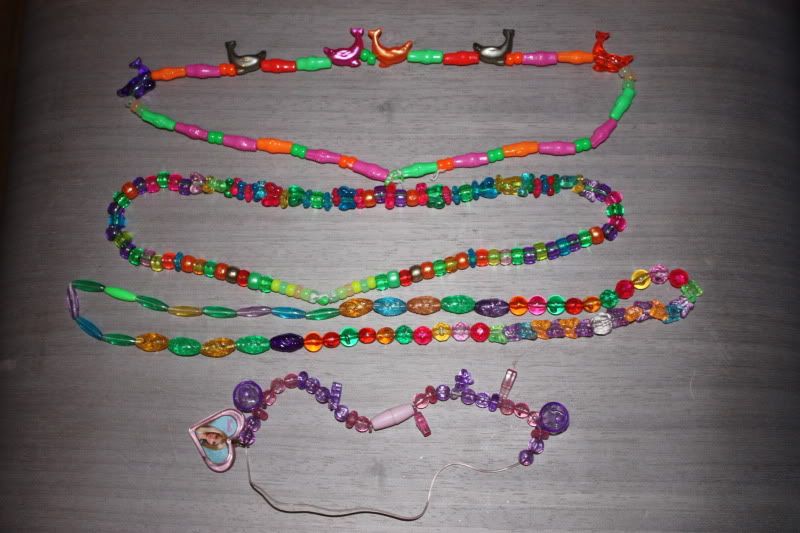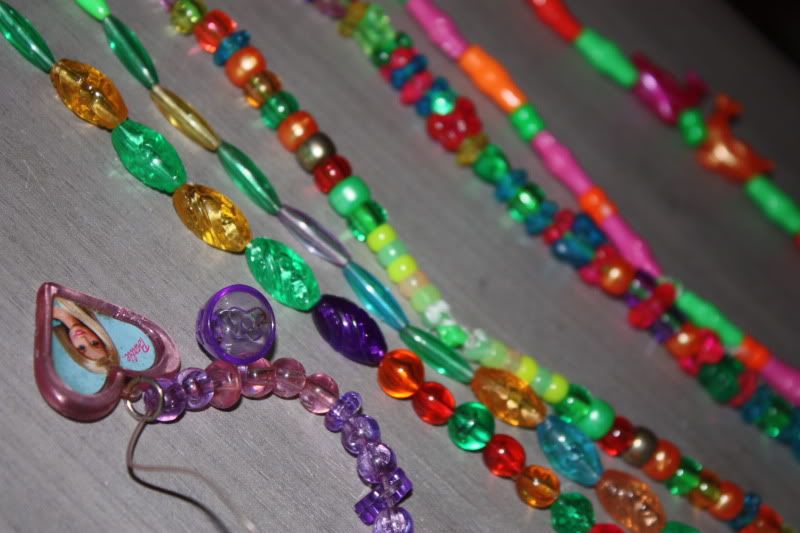 32.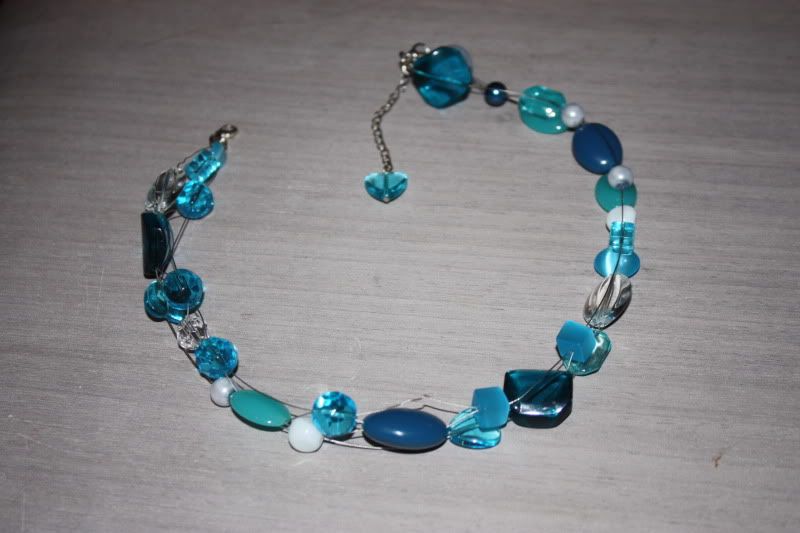 33. Vintage necklace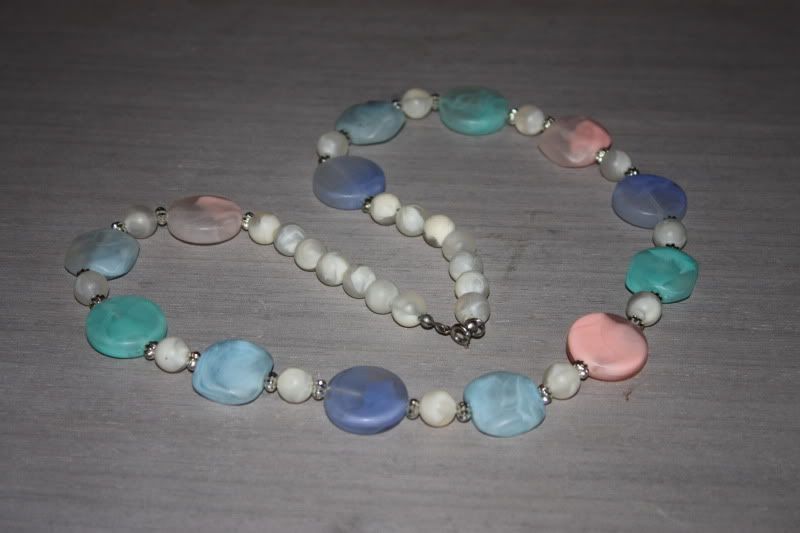 34. Vintage ornate necklace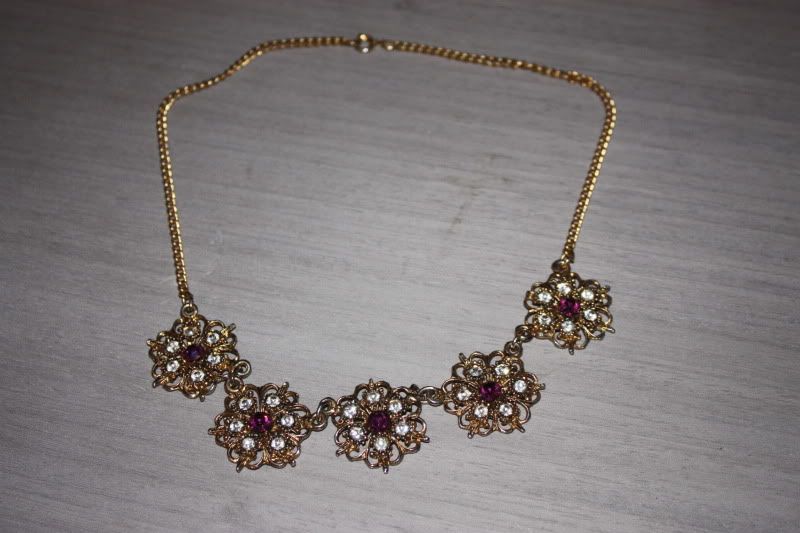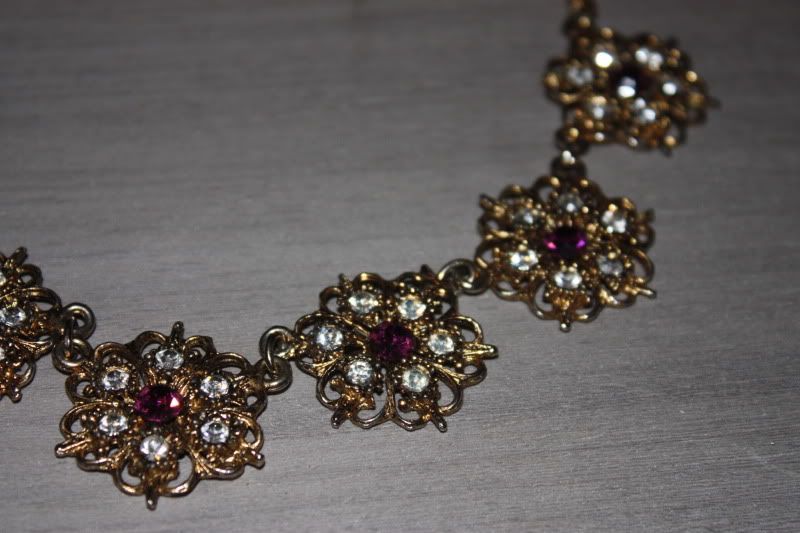 35. Elastic is ruined, selling for the beads.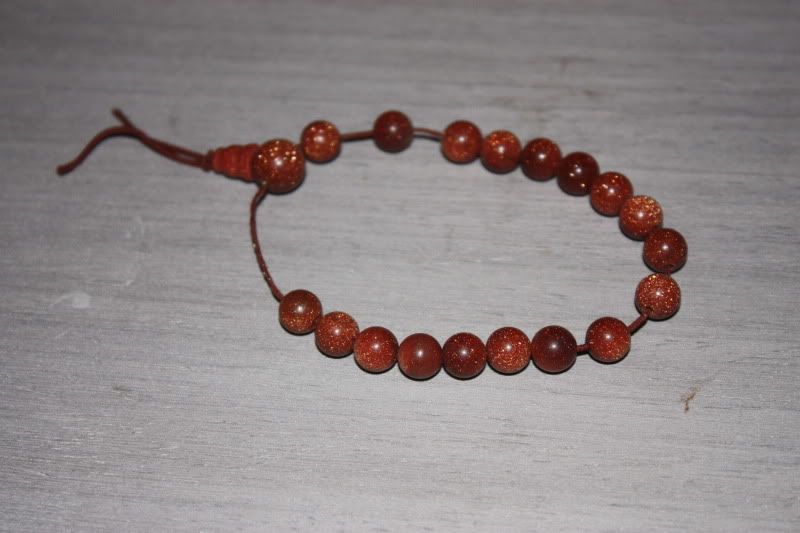 36. Little clock. Wind up, doesn't require a battery.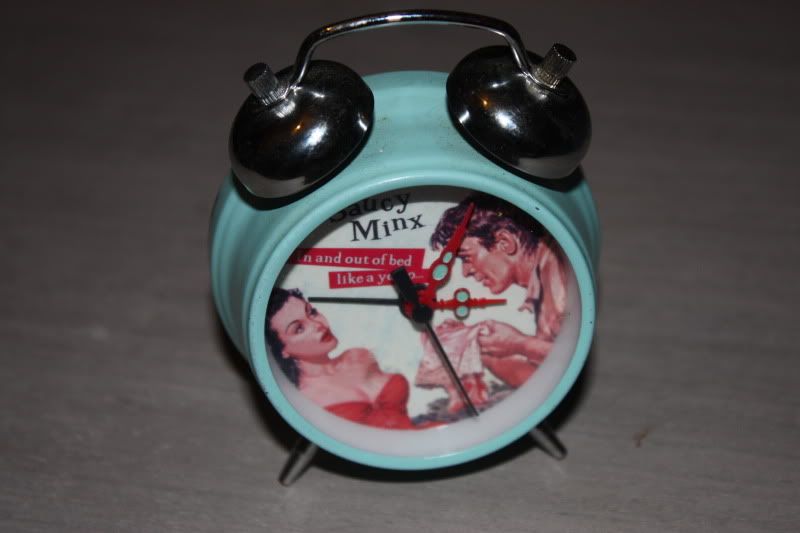 37. Bangles. Will split up
38.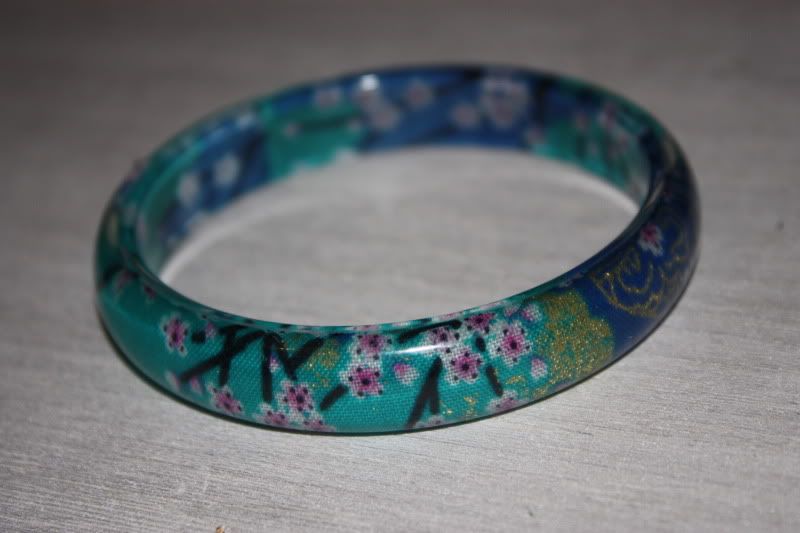 39. Broken. Anyone want it for the beads?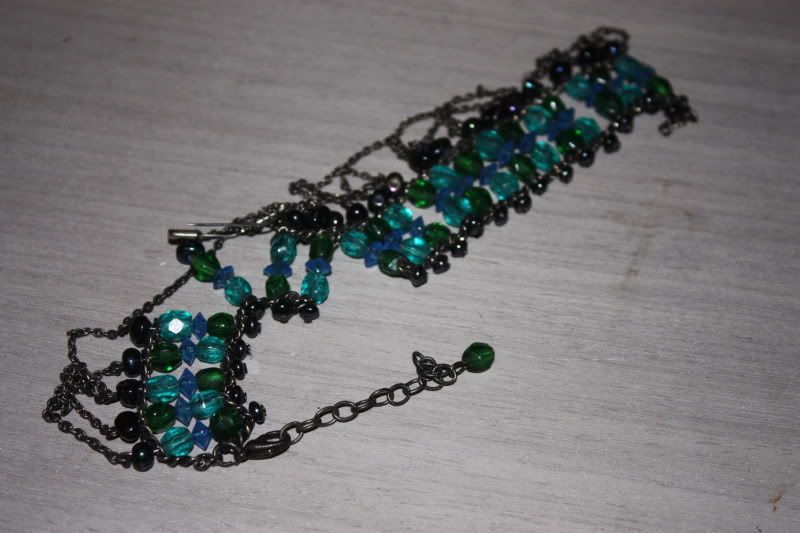 40. Some friendship bracelets I made as a kid.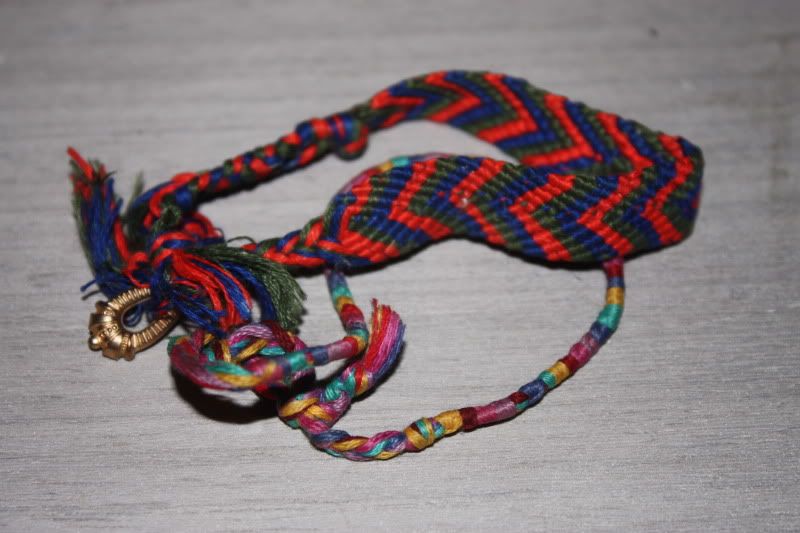 41. Statement necklace from Oasis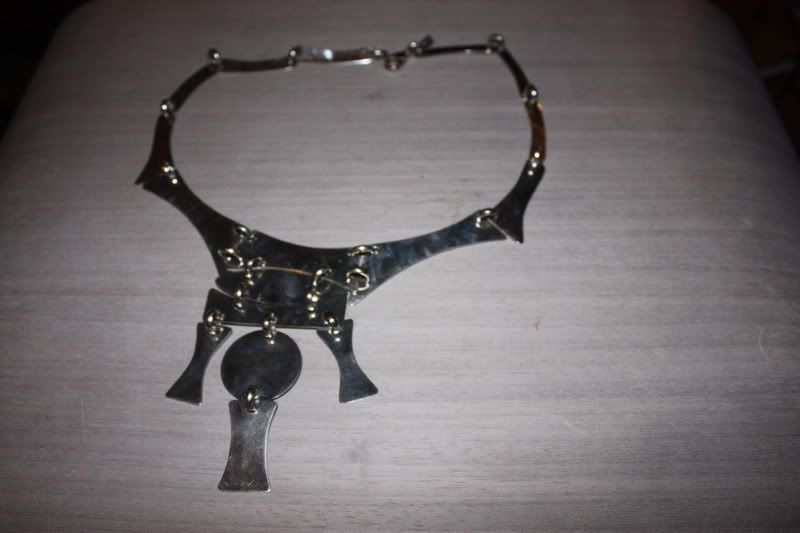 42. Beautiful brooch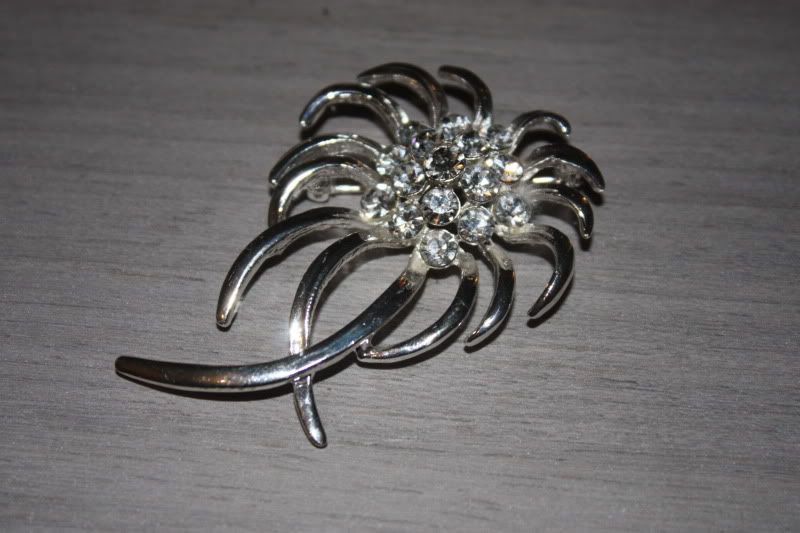 43. Pretty little earrings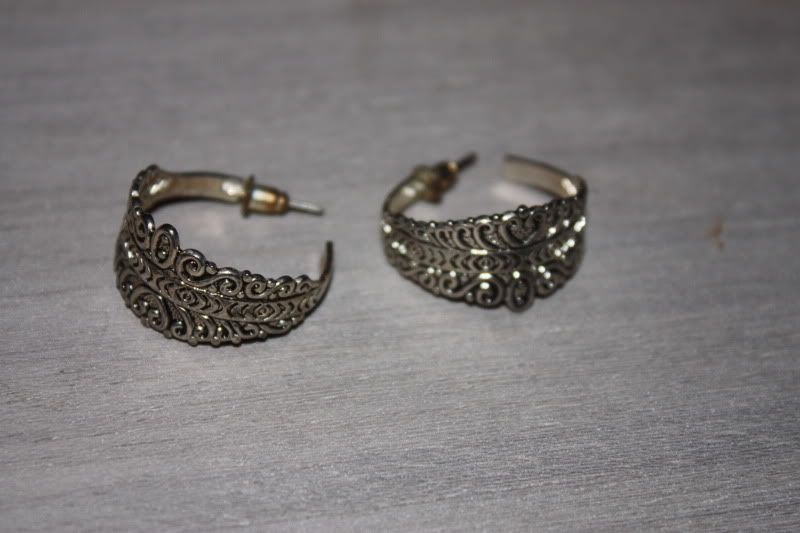 44. Genuine gold ring. Missing 2 gems. Guessing cubic zirconias.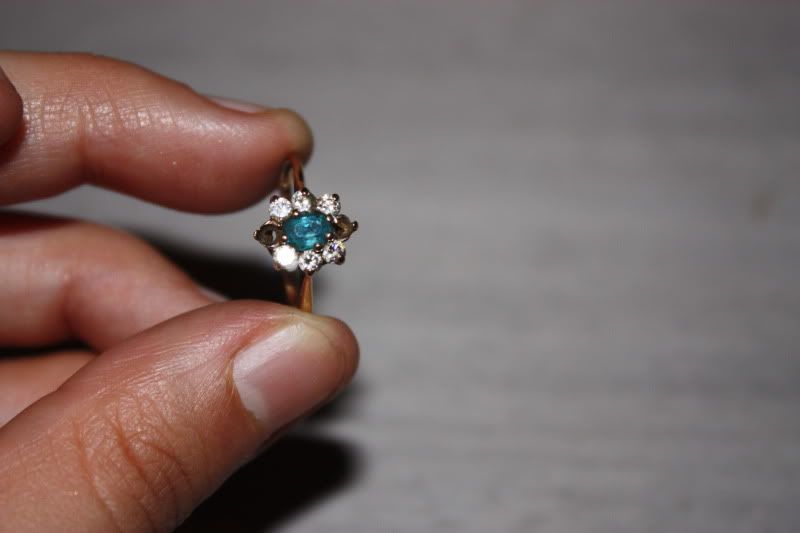 45. Vintage ring. Gold coloured.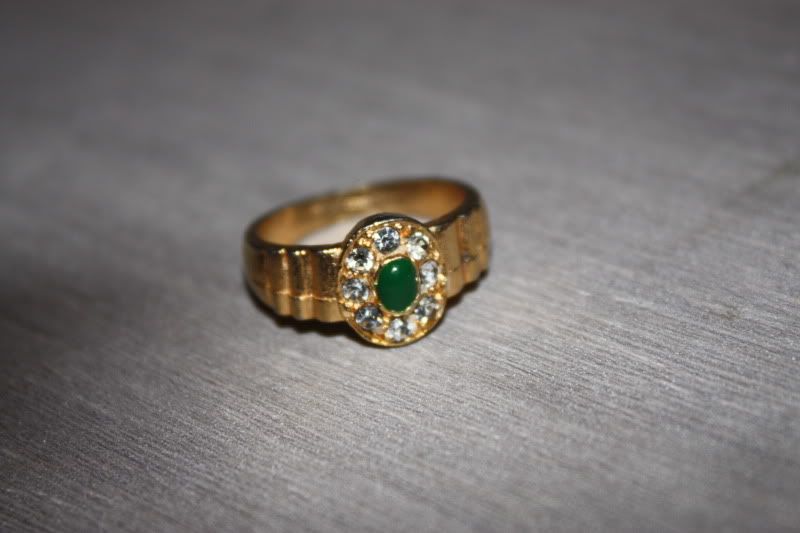 46. Gold chains, second one has no clasps. Will split up.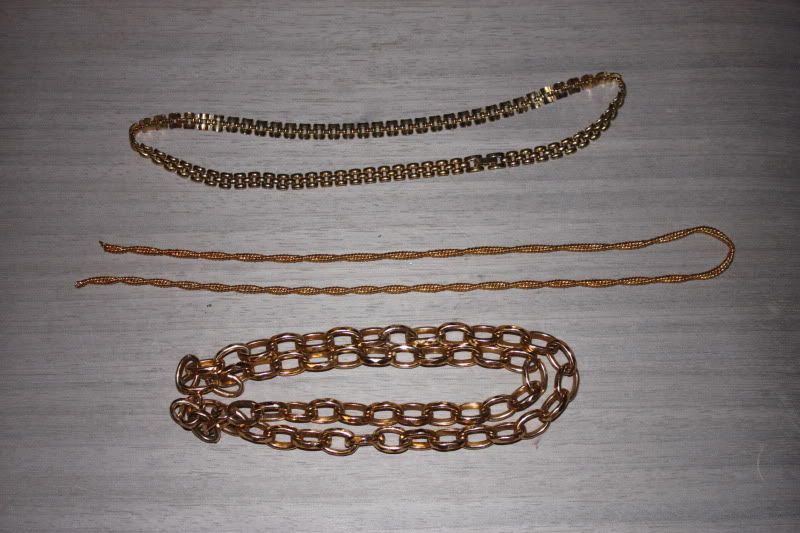 47. Green bracelet with dangling bead charm
48. Hand made seed bead necklace. Doesn't have clasps. Want the beads?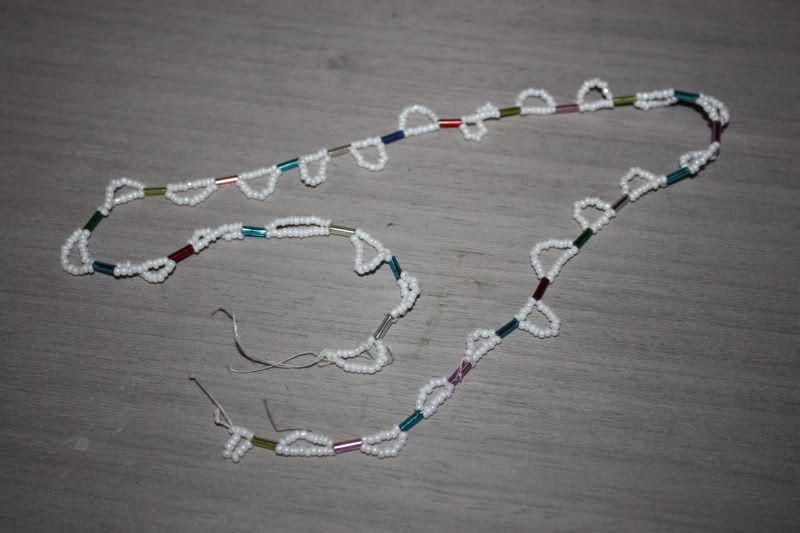 49. Another handmade necklace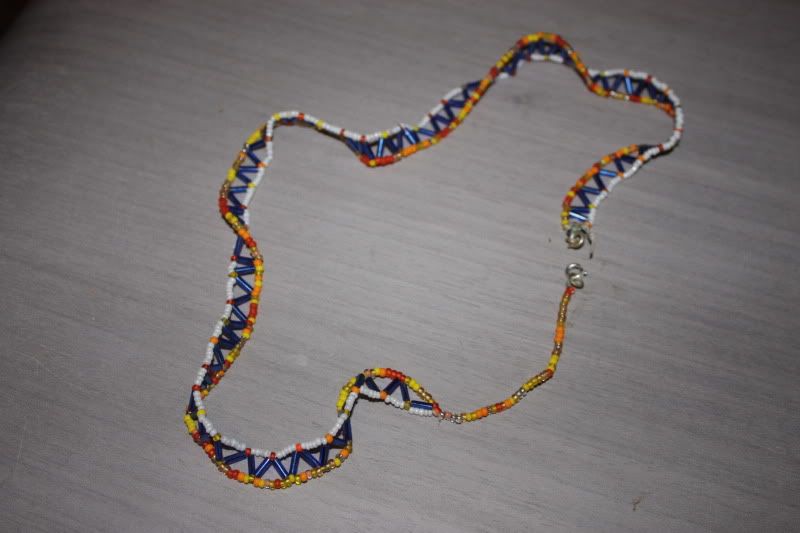 50. Brightly coloured bead necklace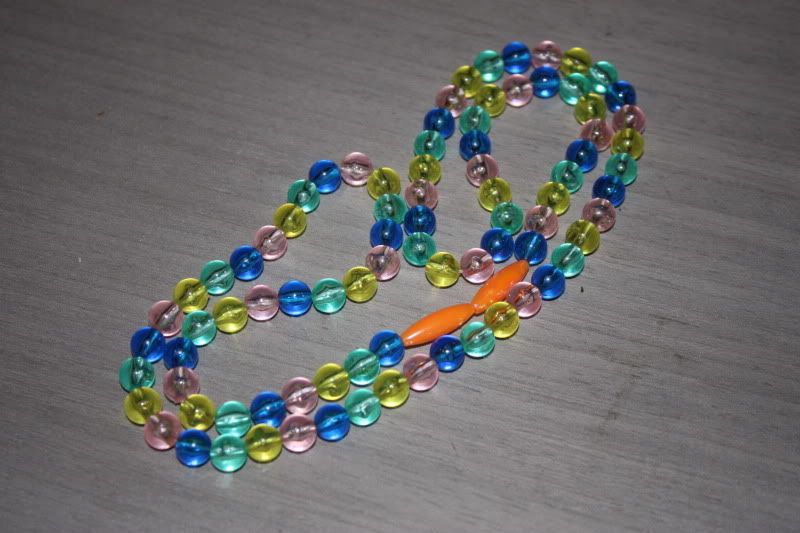 51. Want the beads?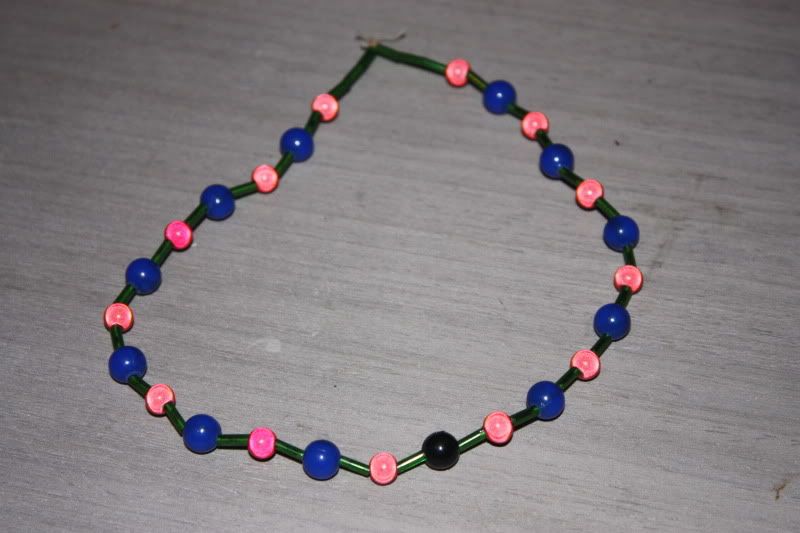 52. Bought these at a recent community fair. A blind girl in our community makes them. Will split if you like.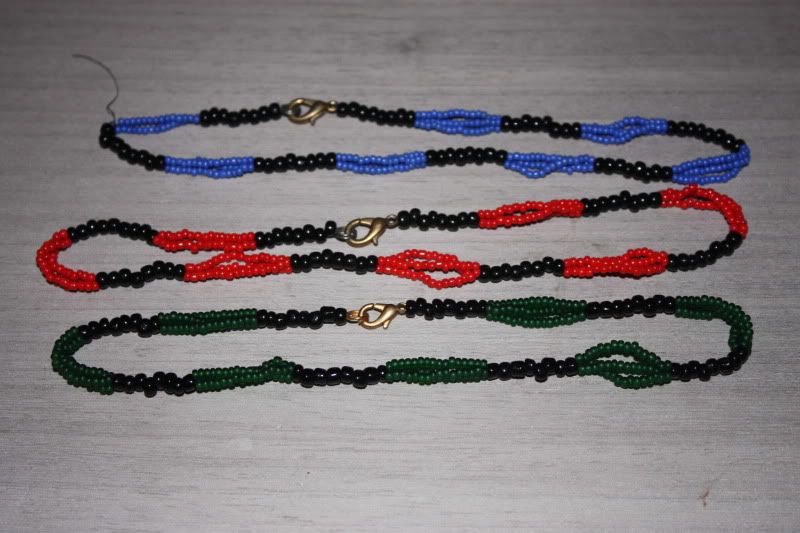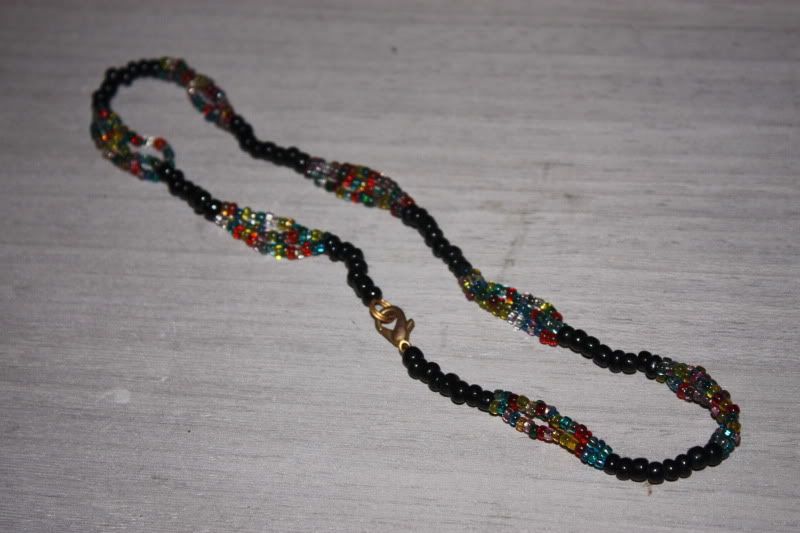 53. Beaded choker. Orange & red.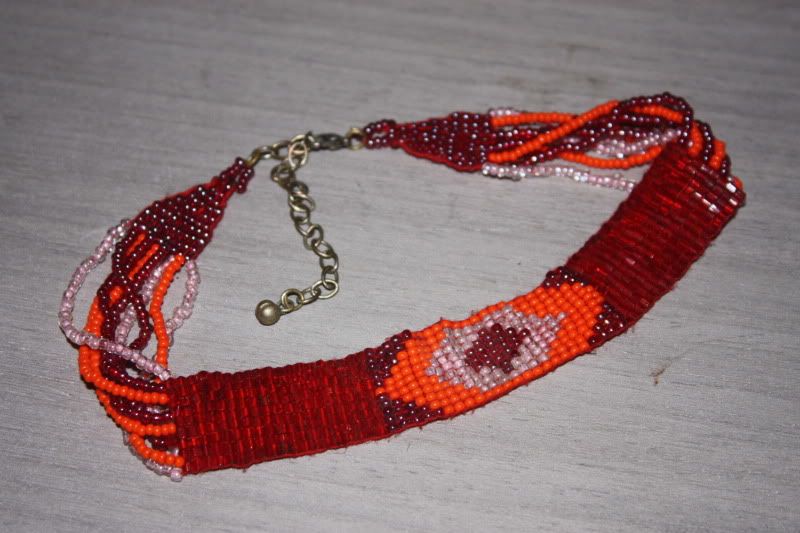 54. Bead drop earrings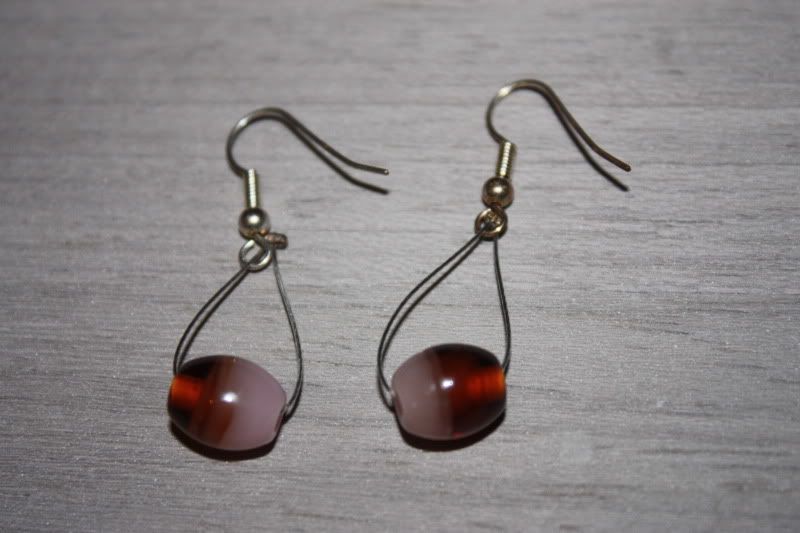 55. Gold chain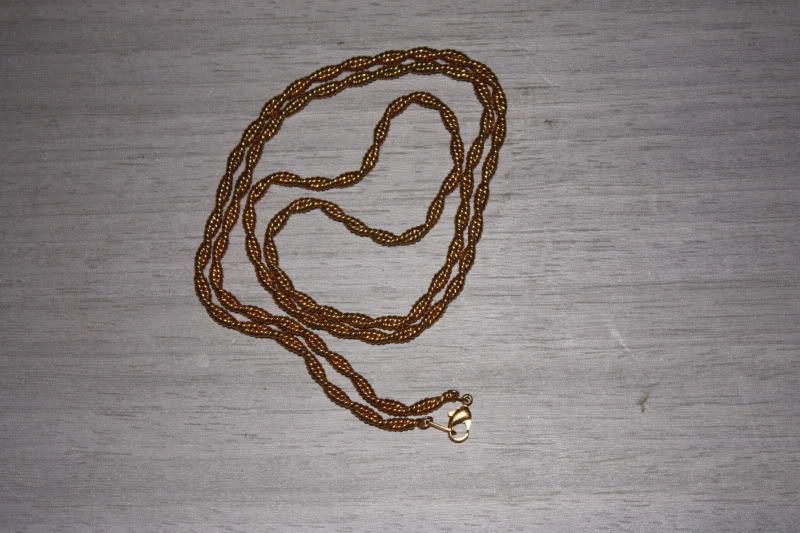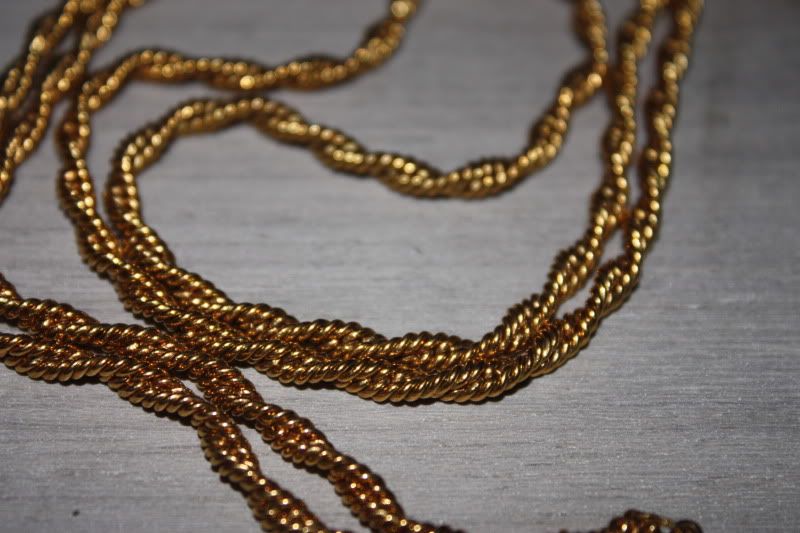 56. Necklace featuring a butterfly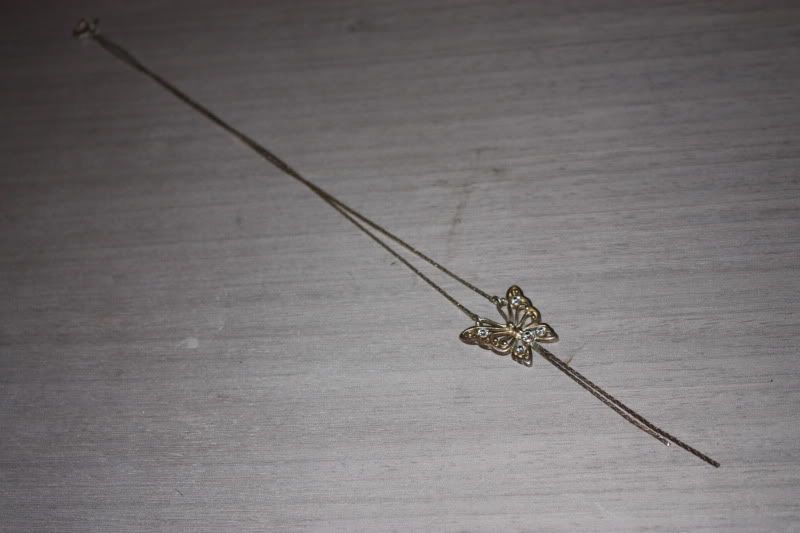 57. Long gold look necklace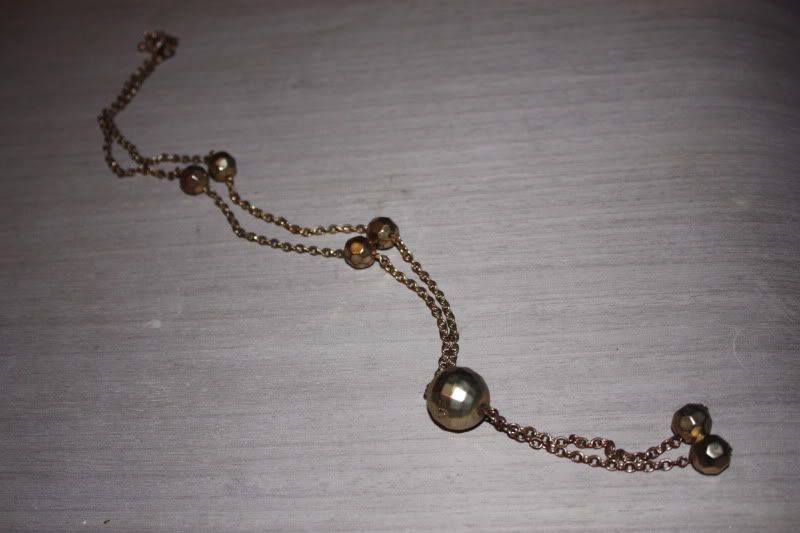 58.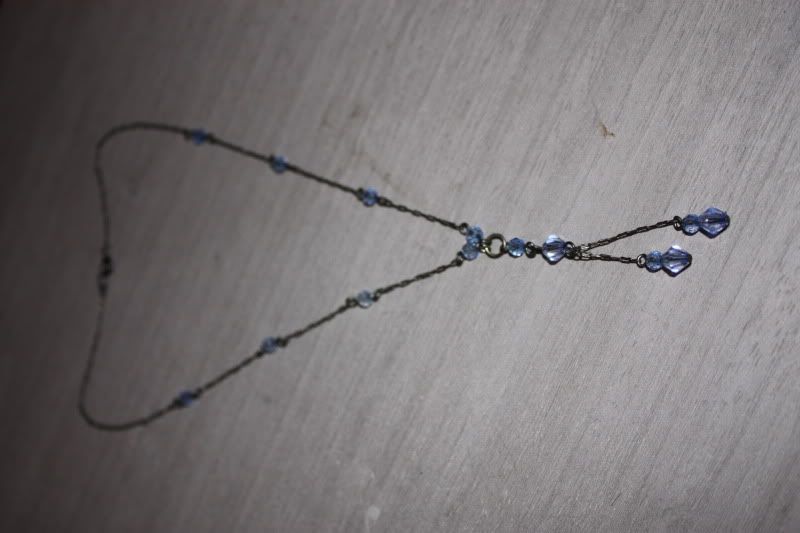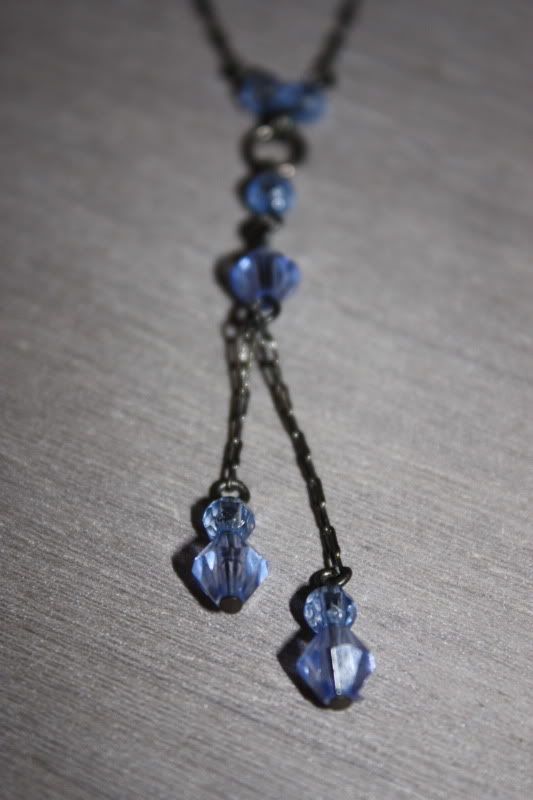 59. NEXT necklace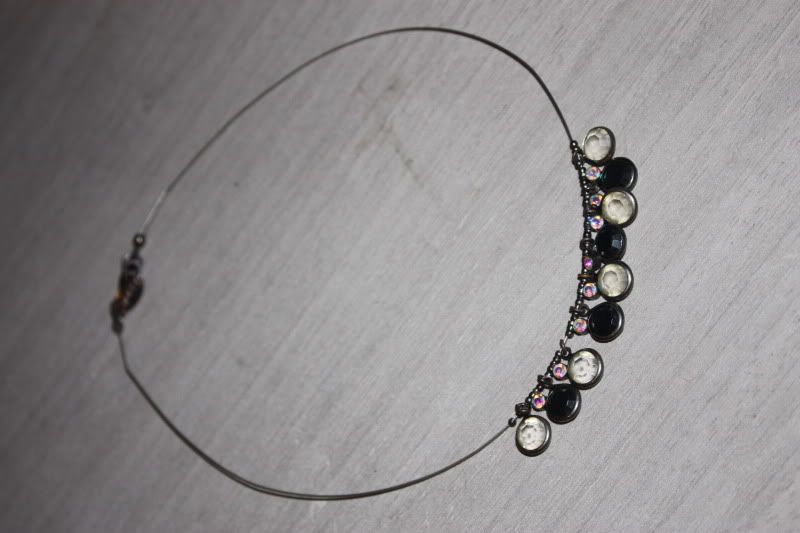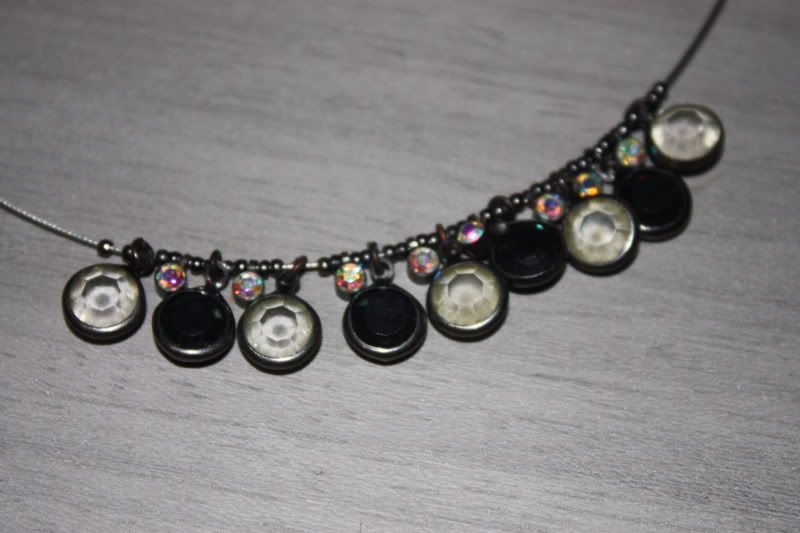 60.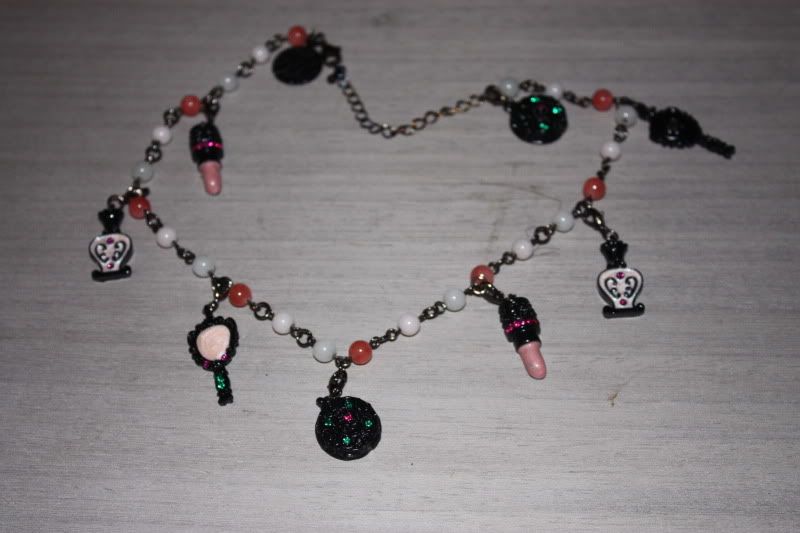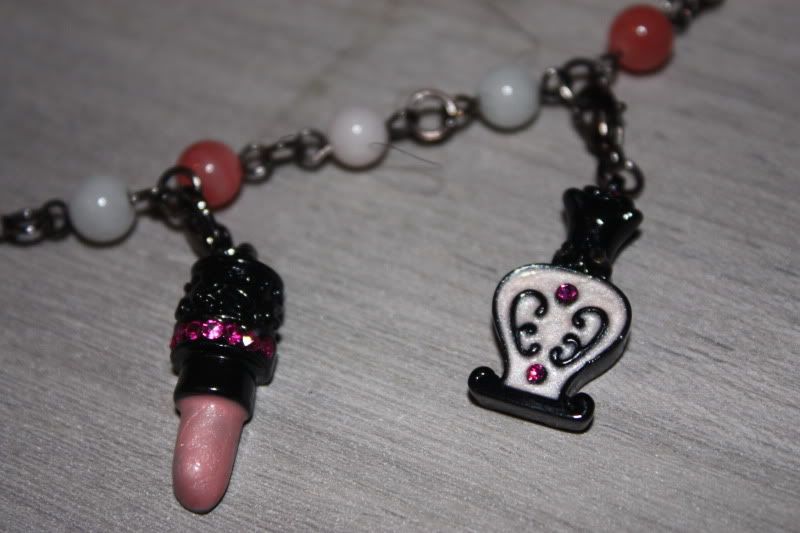 61.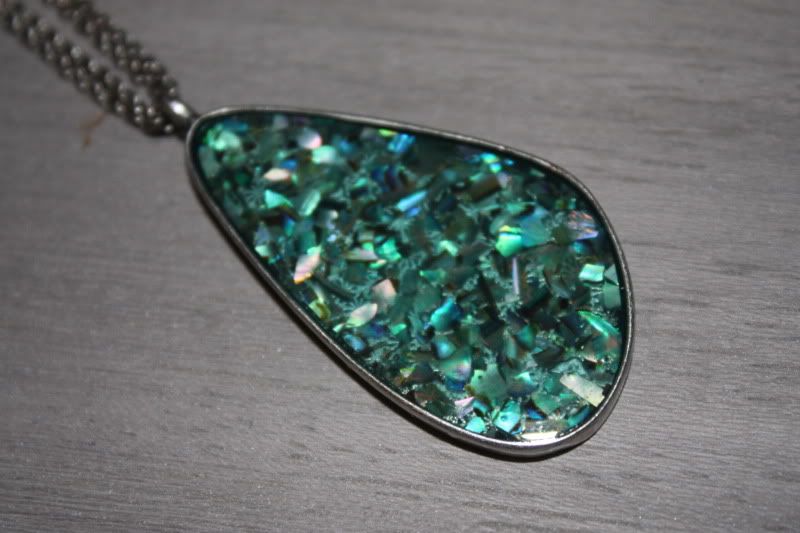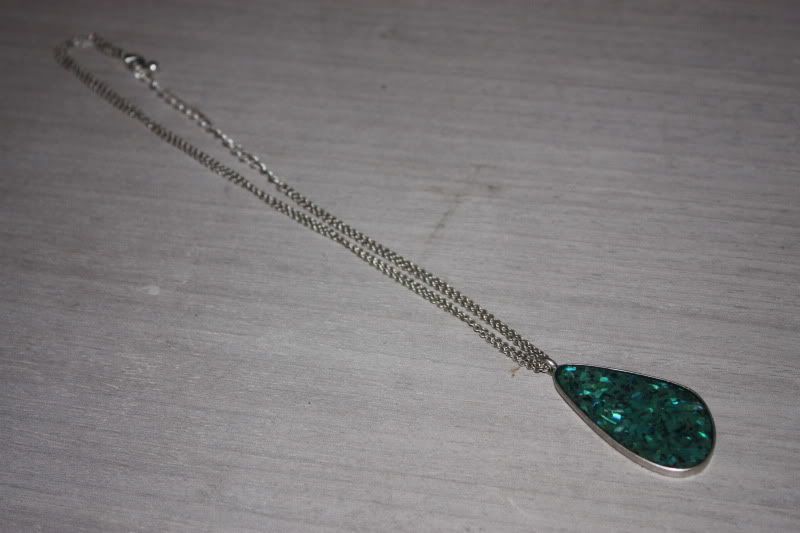 62.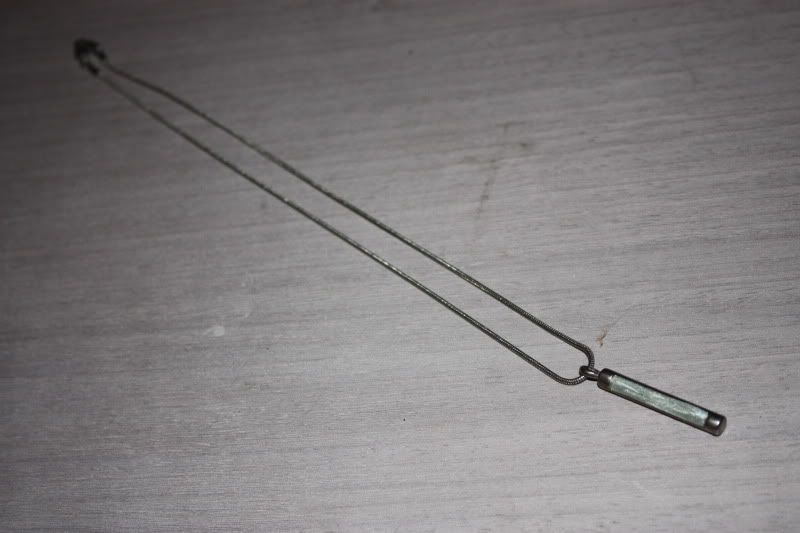 63.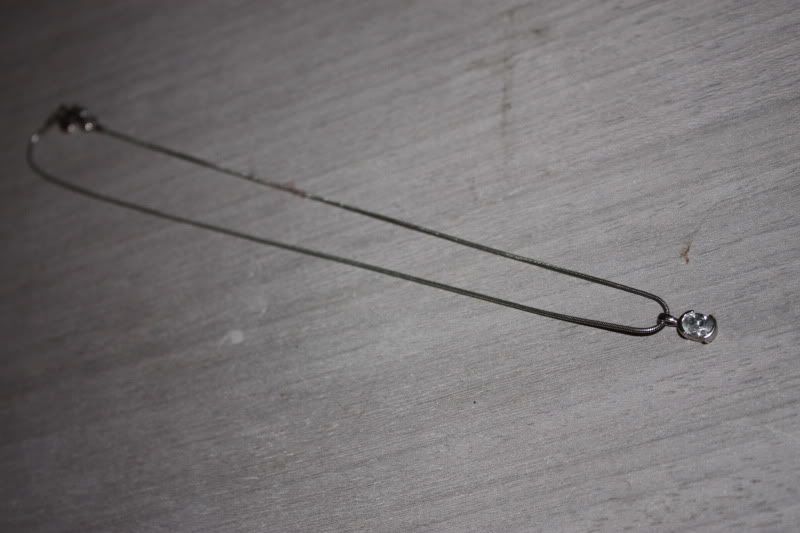 64.
65..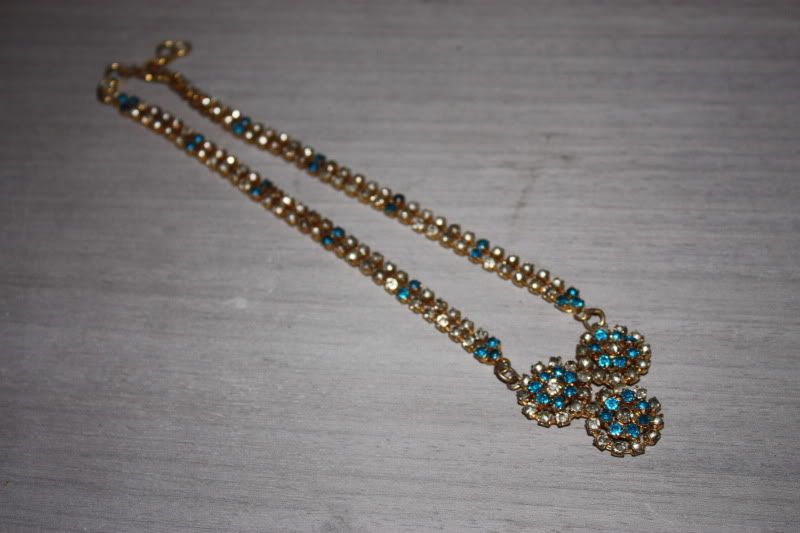 66.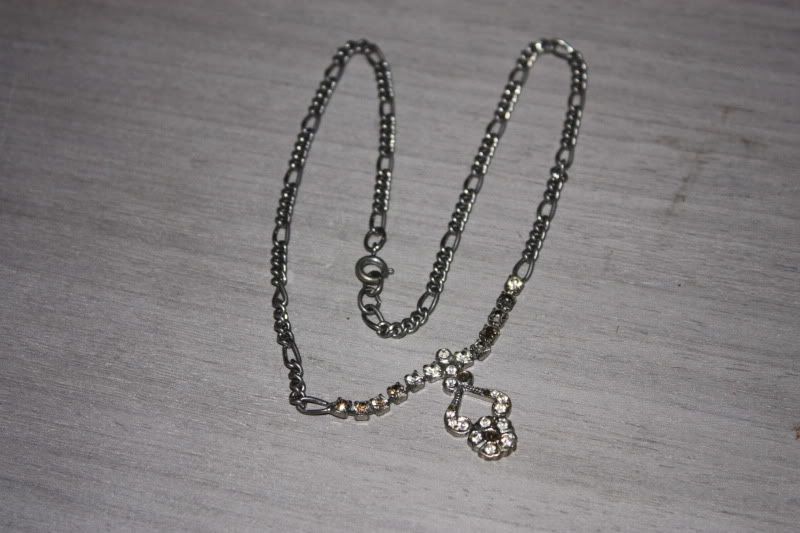 67.
68.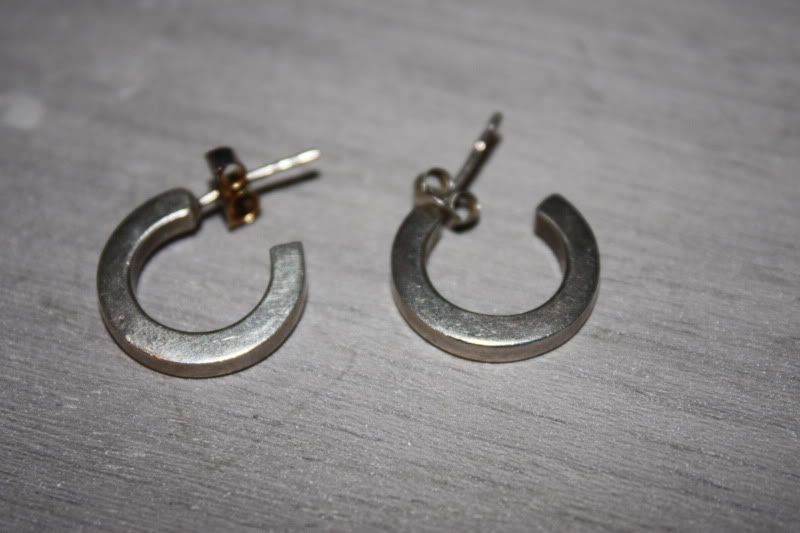 69.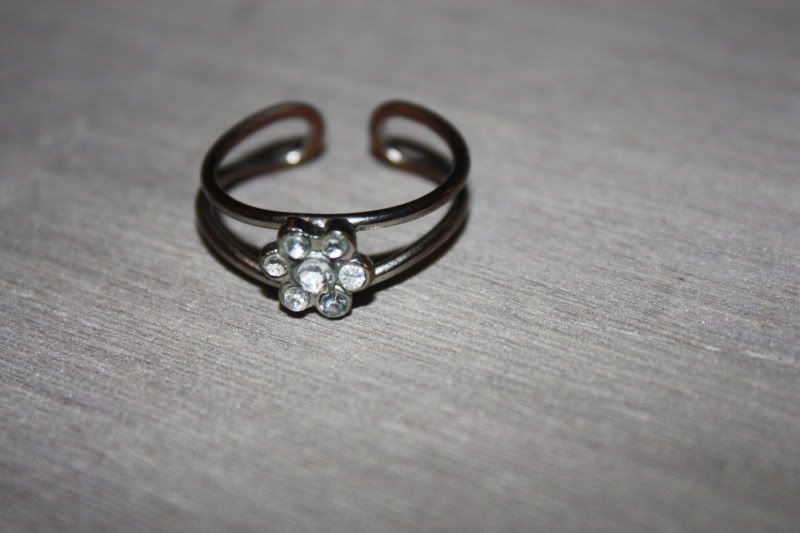 70.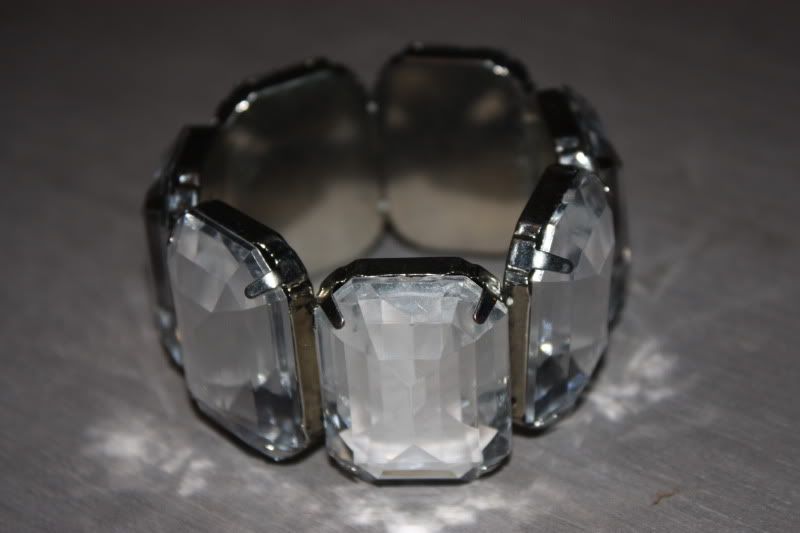 71. Spider ring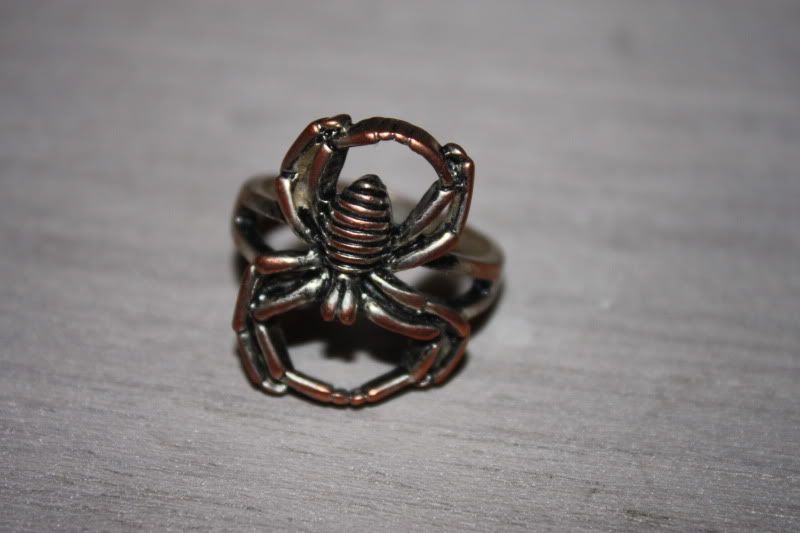 72. Lipstick ring. You could replace this with your favourite shade like this guru suggests:
http://youtu.be/p6q42BDq4ms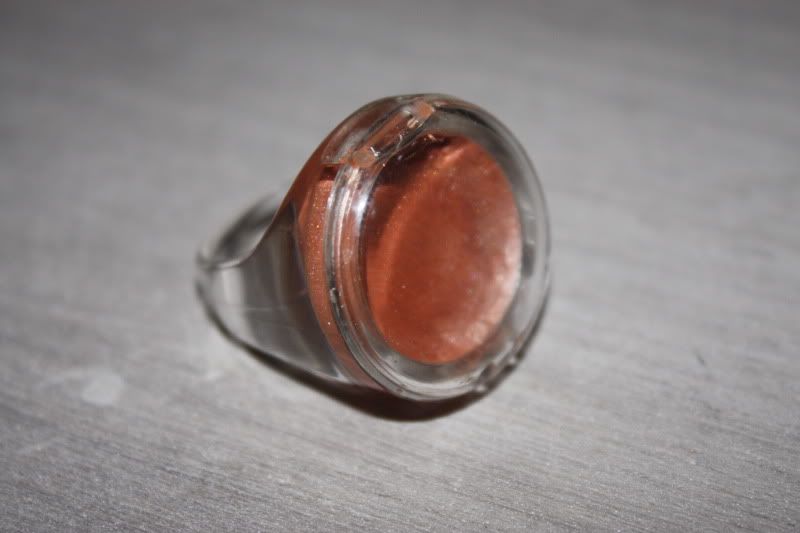 73.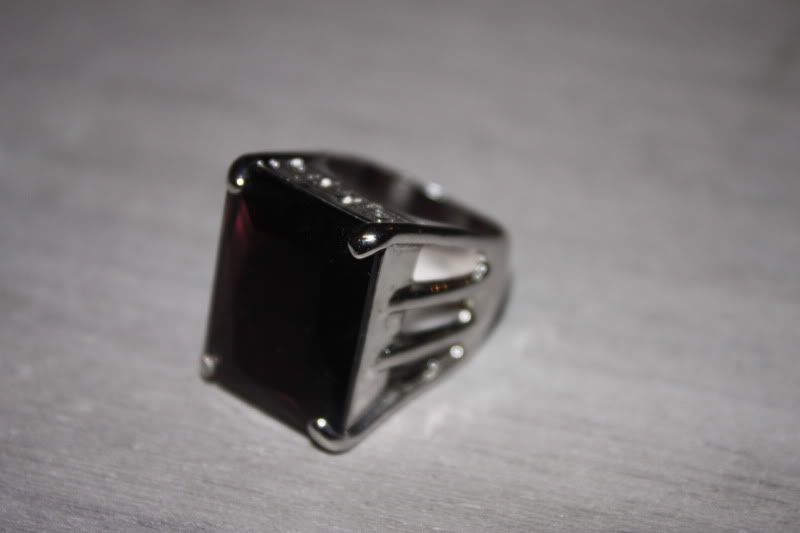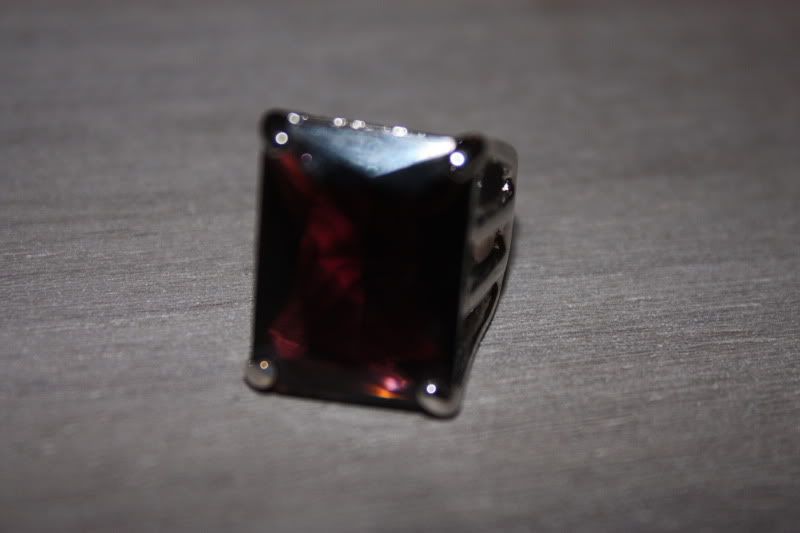 74. Genuine silver ring, missing one gem on surround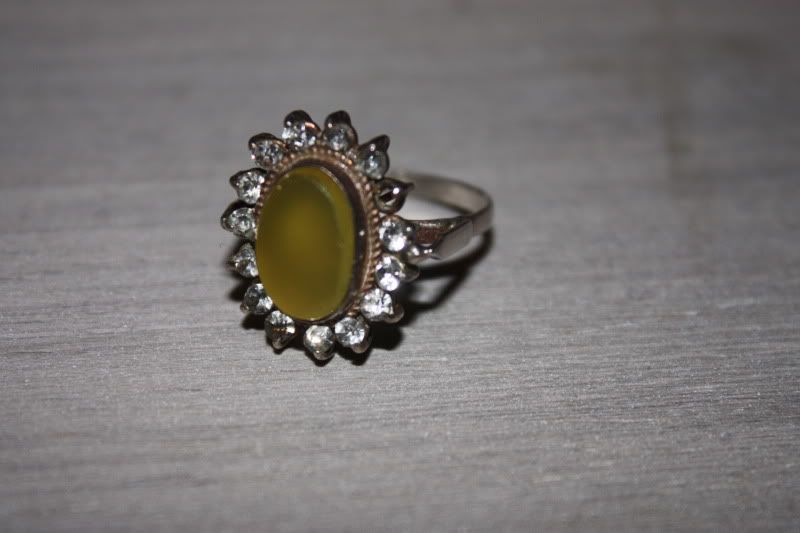 75. Two goth/metal finger guard rings. These are awesome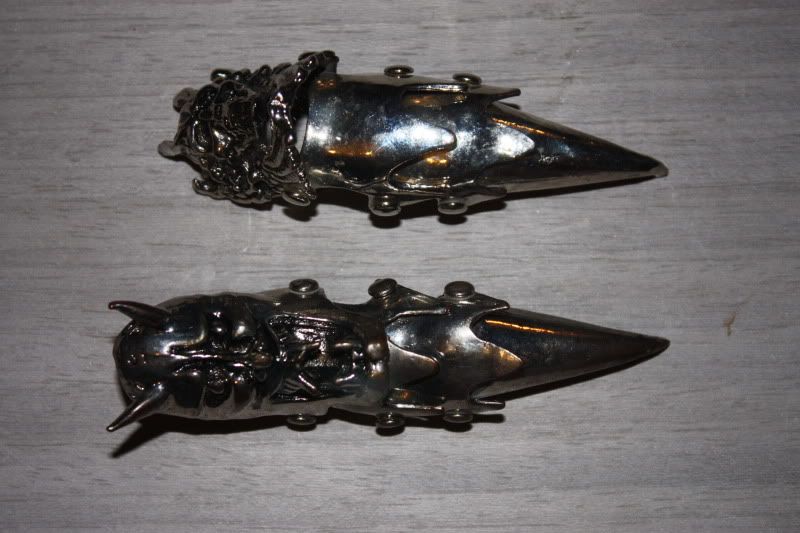 76. Vintage inspired cuff, hinges open & shut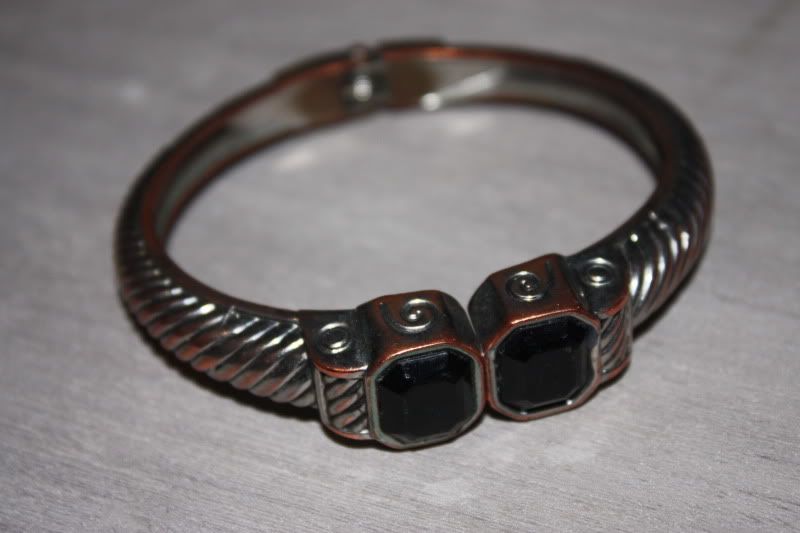 77. Plastic statement rings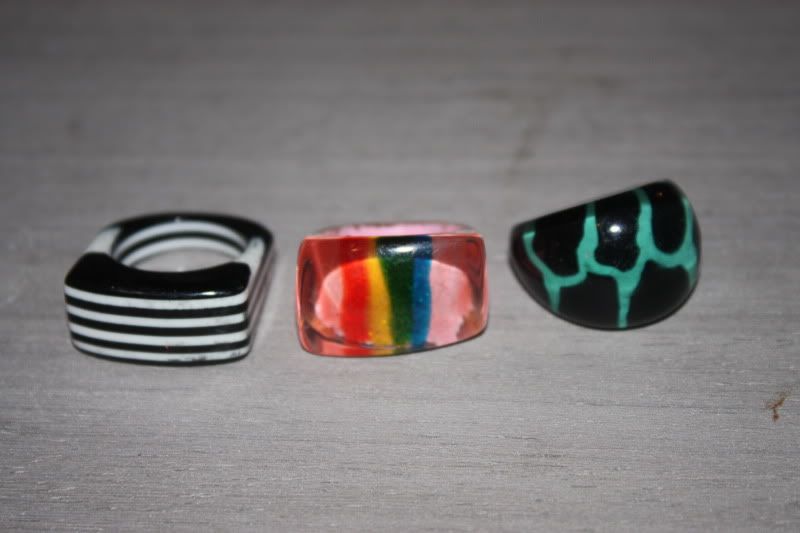 78. Rosary beads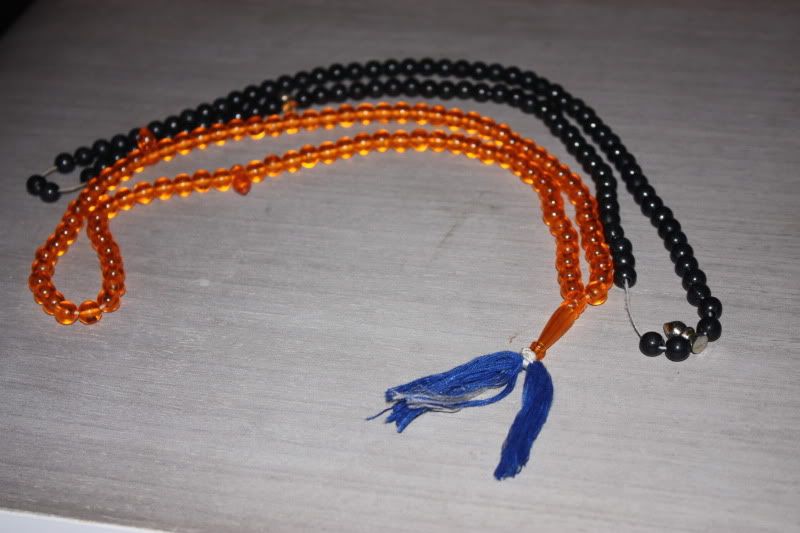 79. Necklace bought from AVON many years ago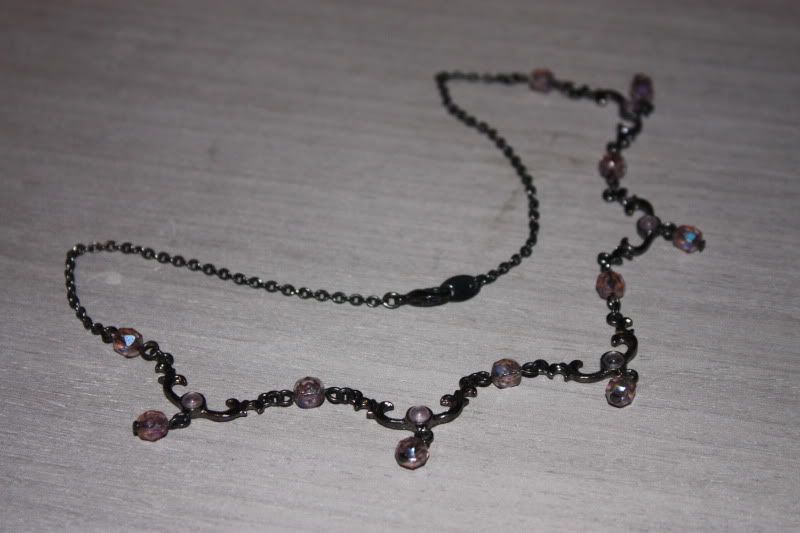 80.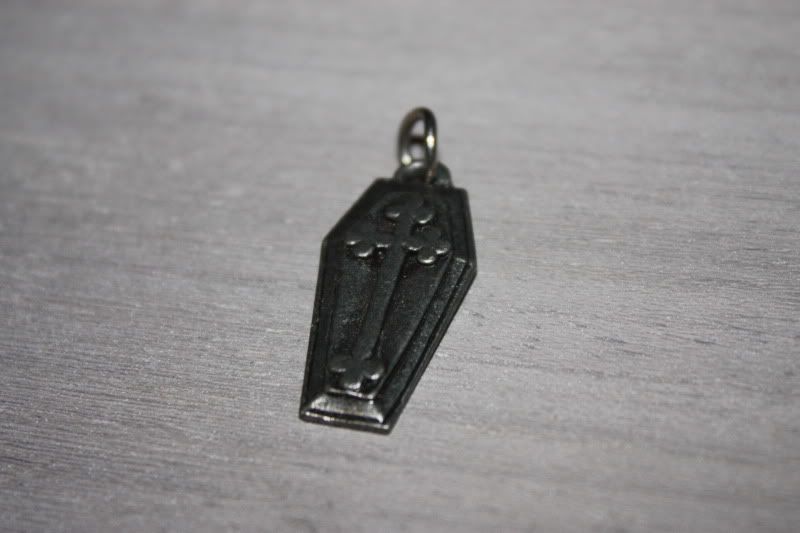 81.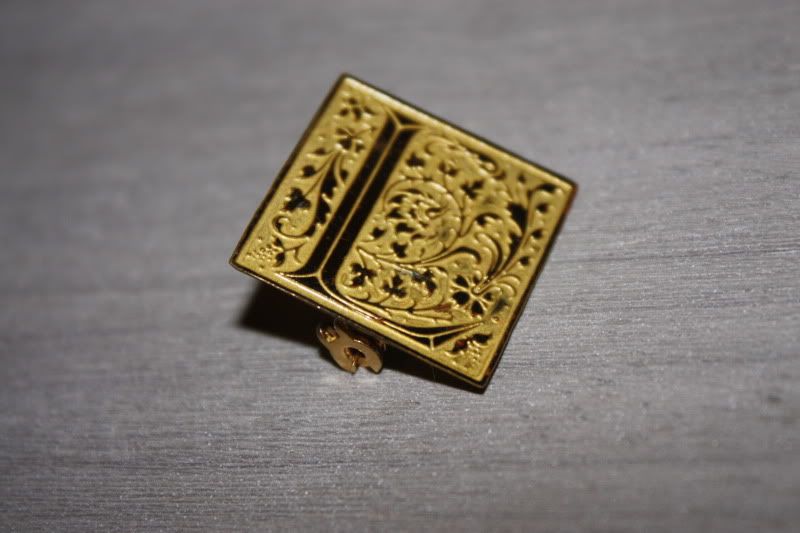 82.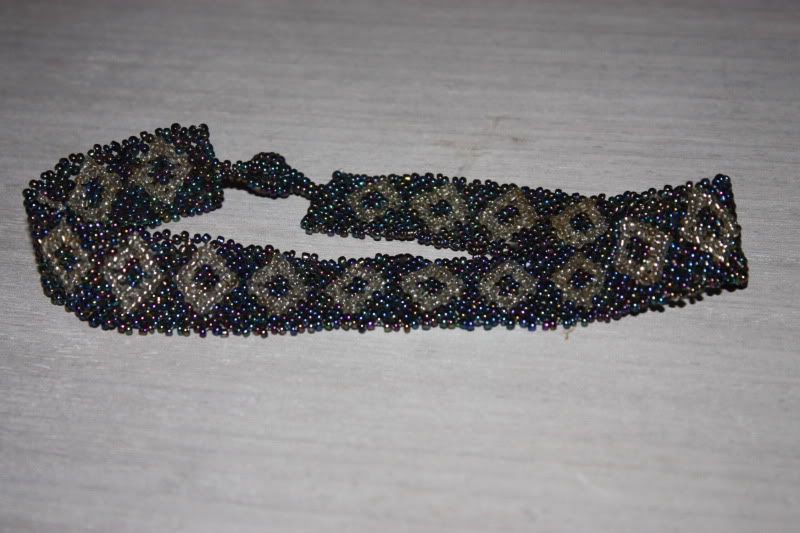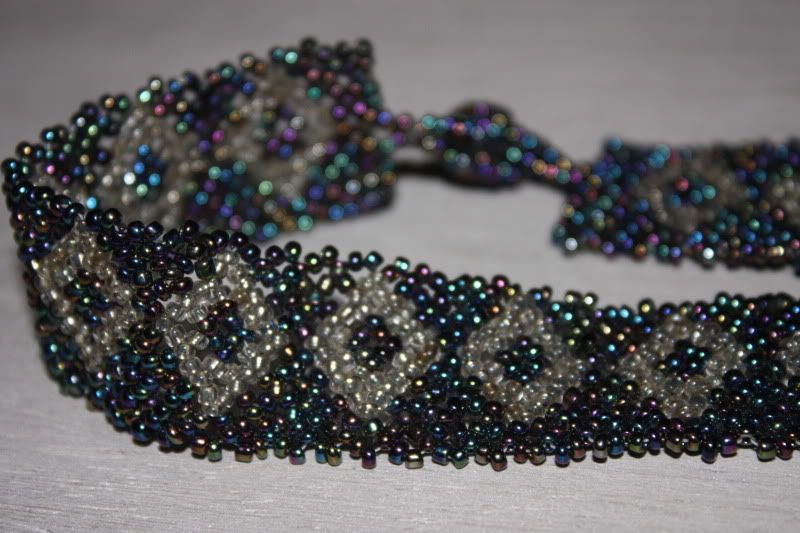 83.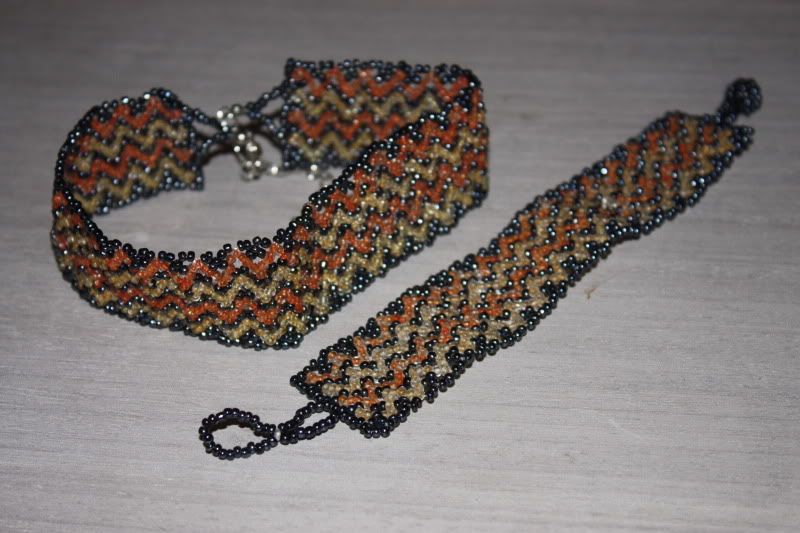 84.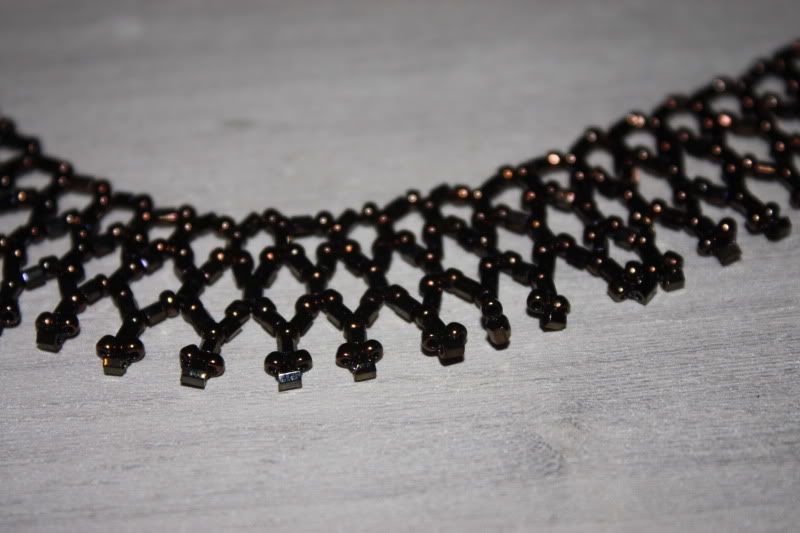 85.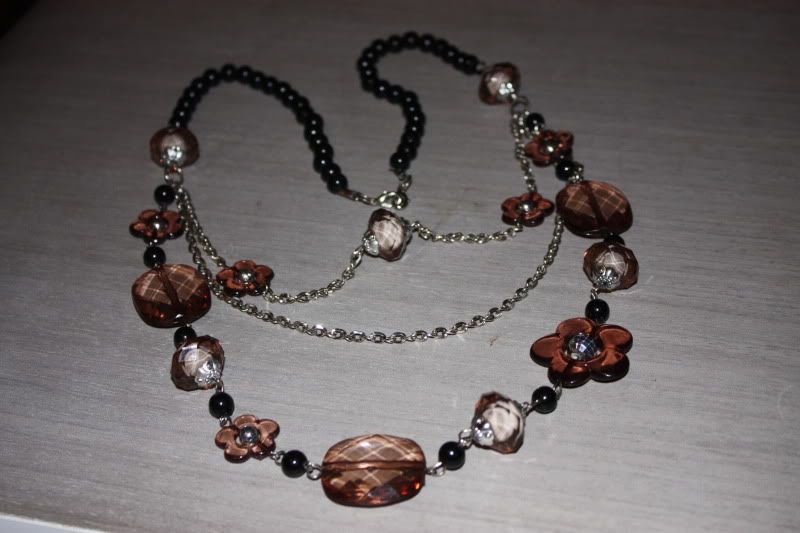 86.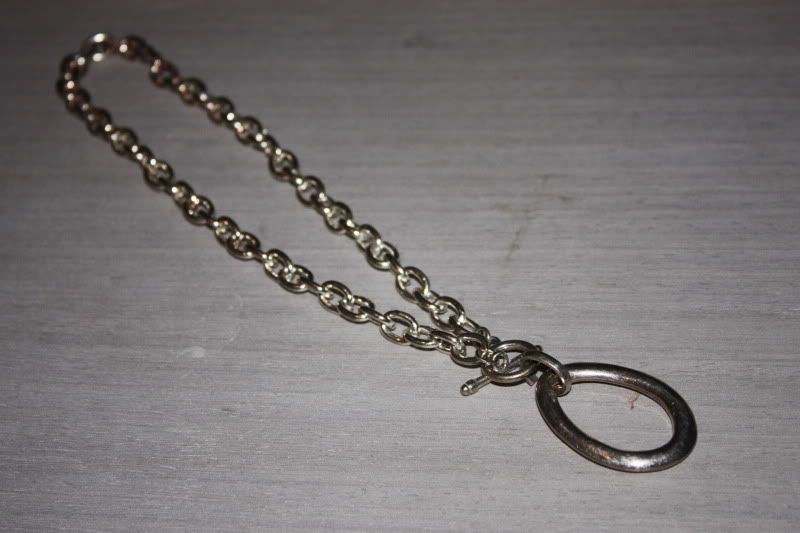 87. Freebies. Selection of random things, beady things, hair clips, lonely earrings etc.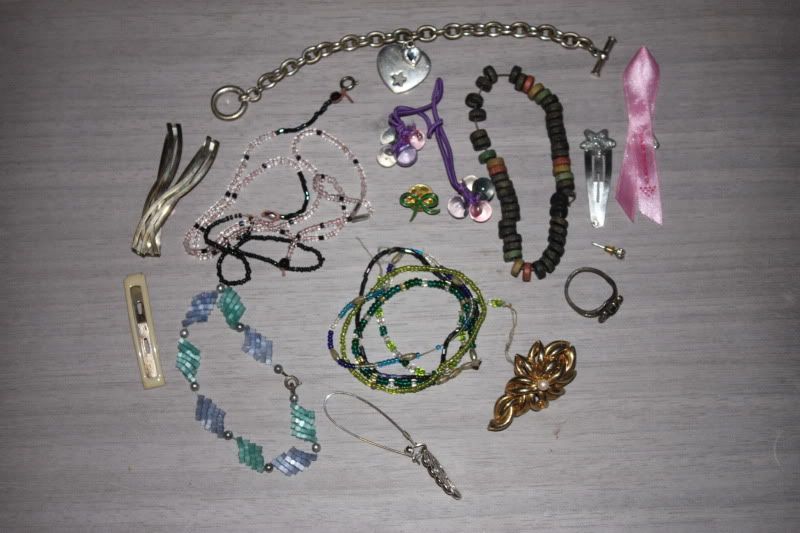 88.
Thanks for looking! xx
Comments {0}