Various Clothes 4
2. Topshop sheer splatter print top. Gorgeous fabric. Size 10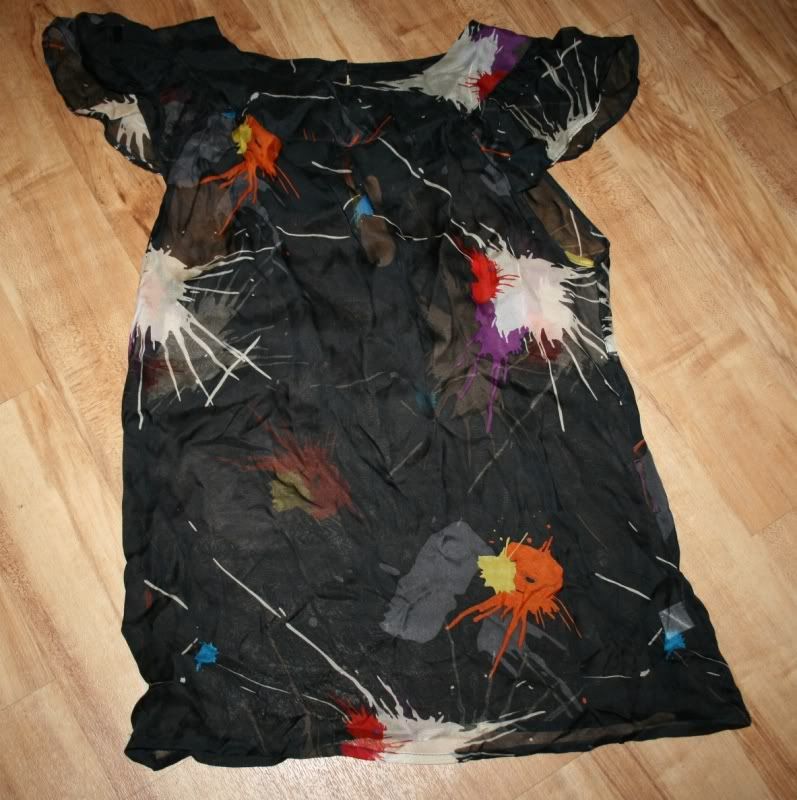 Closeup
6. Really cool DIY recostructed vest from a tee.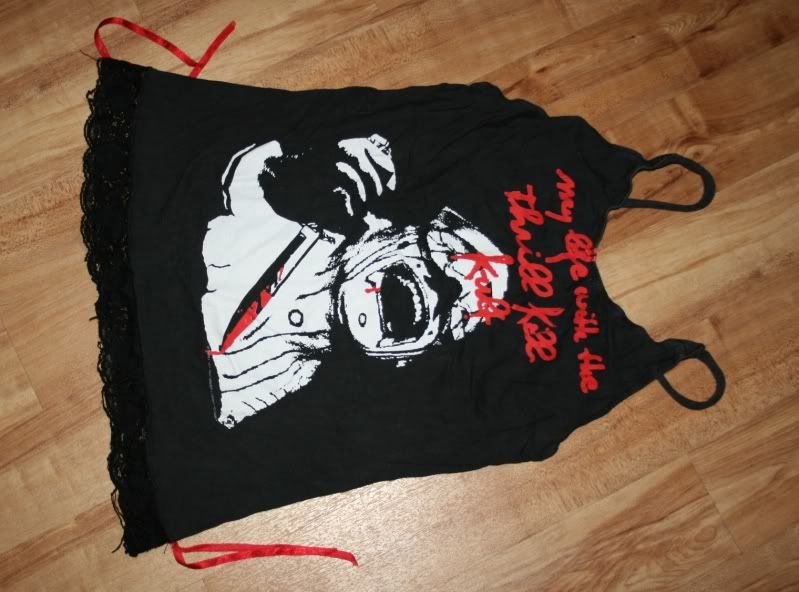 Back
7. Grey skirt bought from a vintage shop a while ago. Never worn. Says 42 on the hanger silk.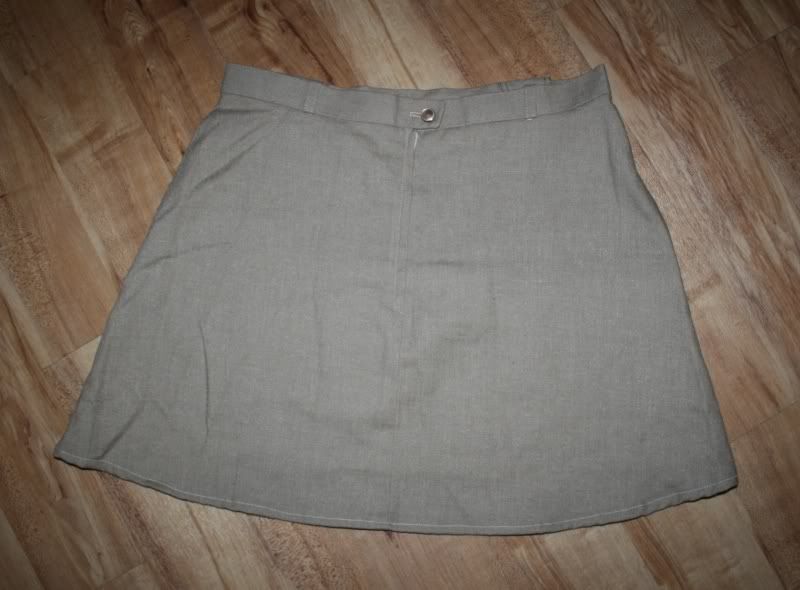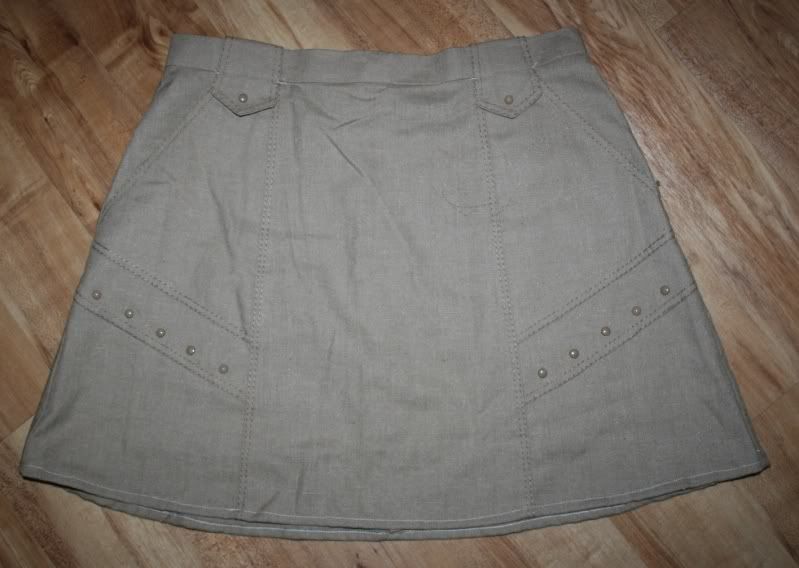 8. H&M black cardigan. Black peeled away from one button. Soft & silky smooth.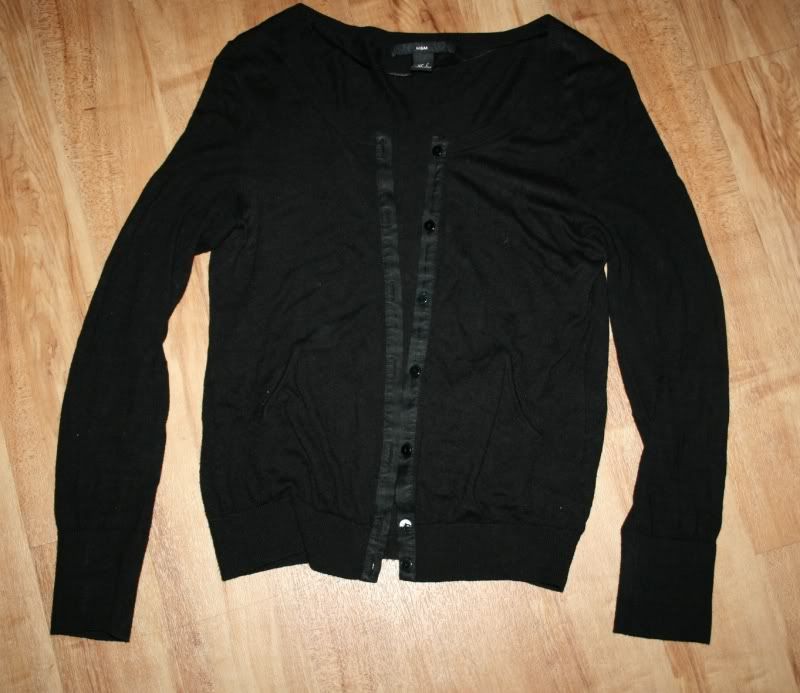 10. TRF Zara grey cardigan. Brand new neve worn. Size M
.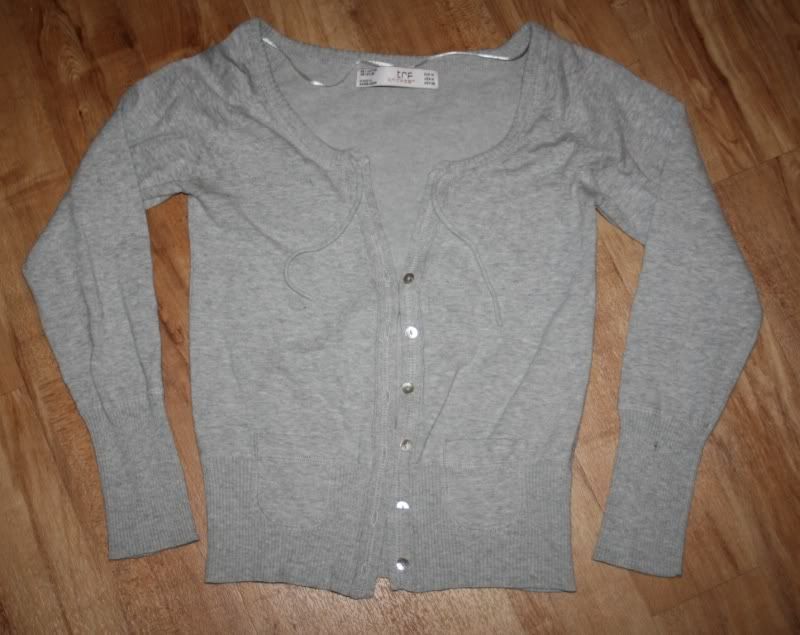 Closeup
11. Zara oatmeal/beige cardigan with 3/4 length sleeves, lace neckline & interesting strawberry buttons. Red from buttons worn onto some of the buttonholes. Not very noticeable though. Otherwise really good condition. Size M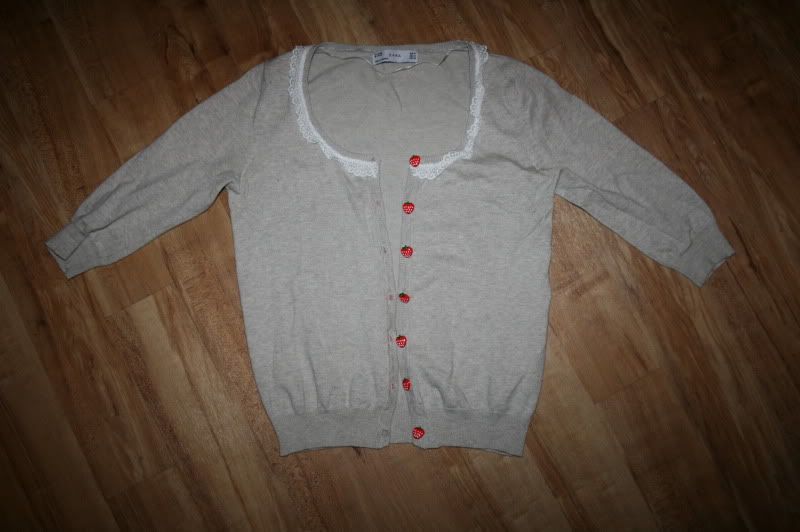 Closeup
12. Vintage fuzzy jumper by New Zealand Hand Knits. No size. I love this....I don't wanna part with it!! It's all ombre & cool but I need money.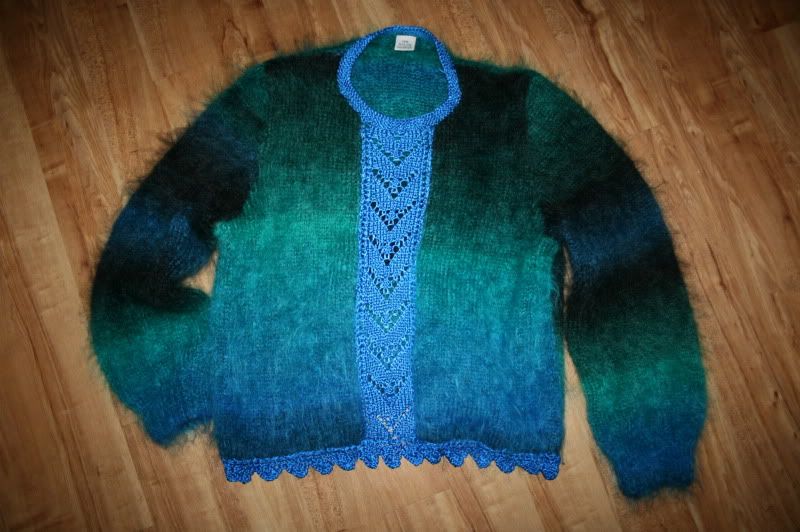 14. H&M cotton crop top. Size 8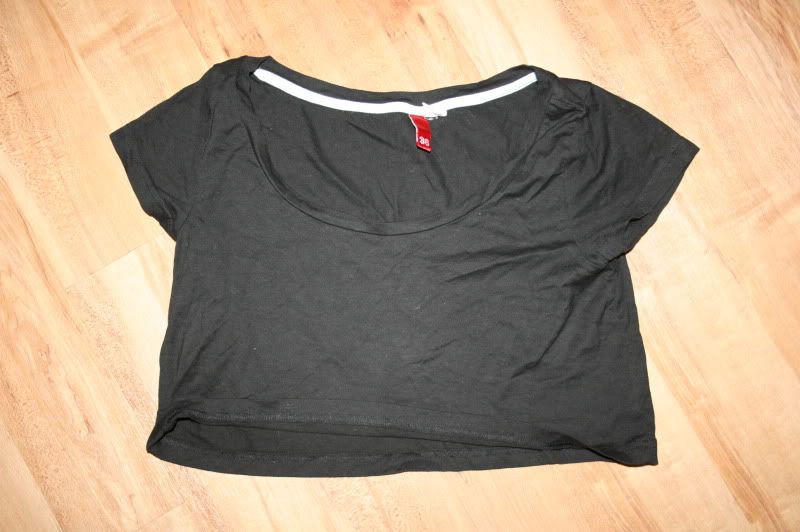 17. AA style skirt from Zara. Size M. Excellent condition. Worn once by my model for a shoot.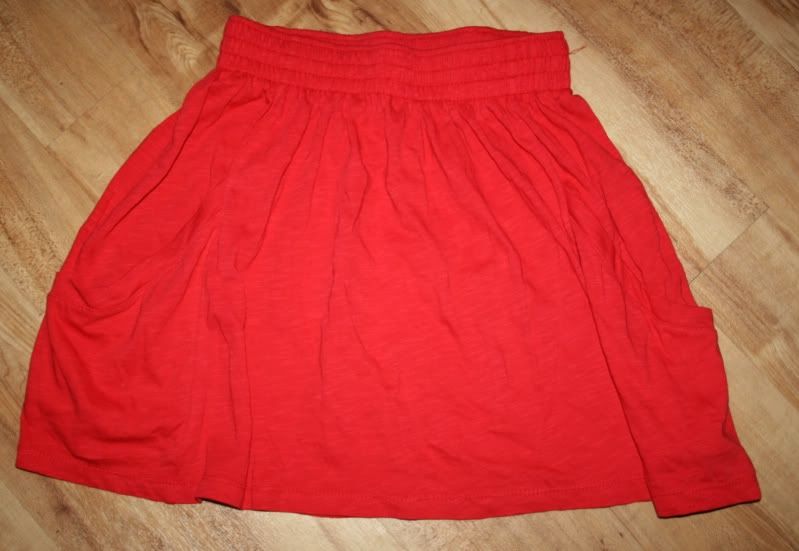 18. Rare Threadless tee. Black with Bleeding Heart design. Girly fit. Size M.
20. Official merchandise for Send More Paramedics. Super rare. Says zombie on the front & Crew S.M.P on the back. Size M Lady Fit fruit of the loom tee.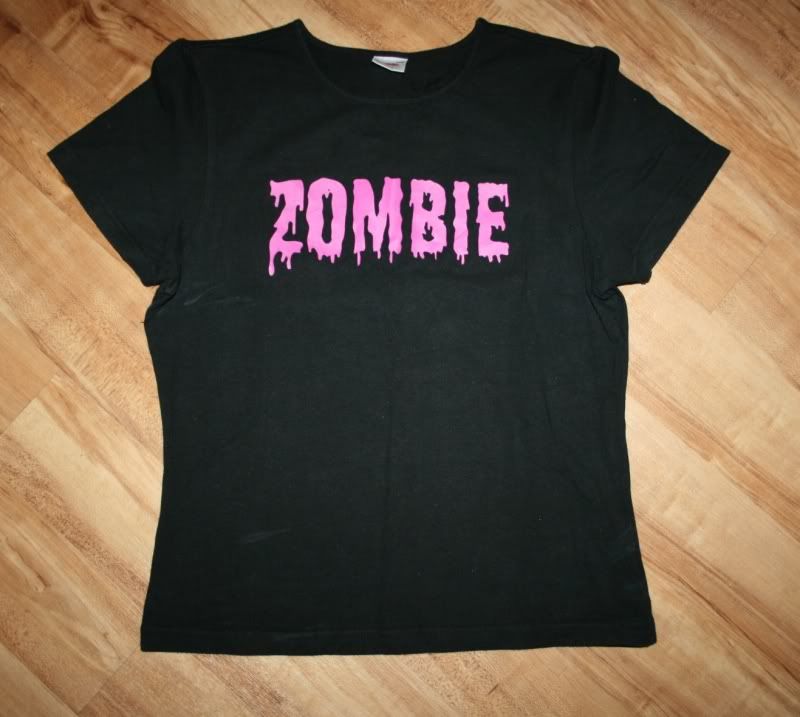 Back
27. Size 5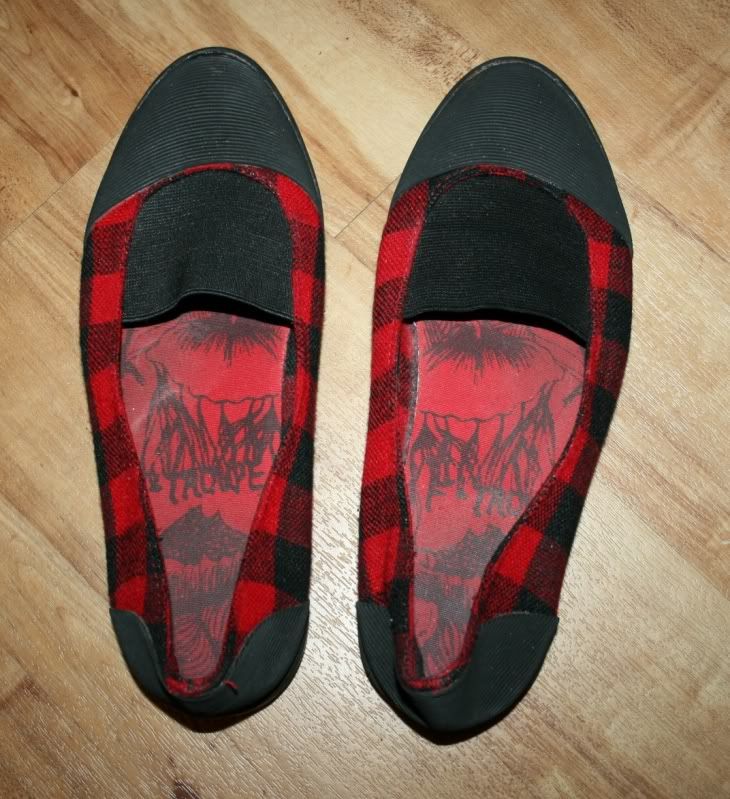 28.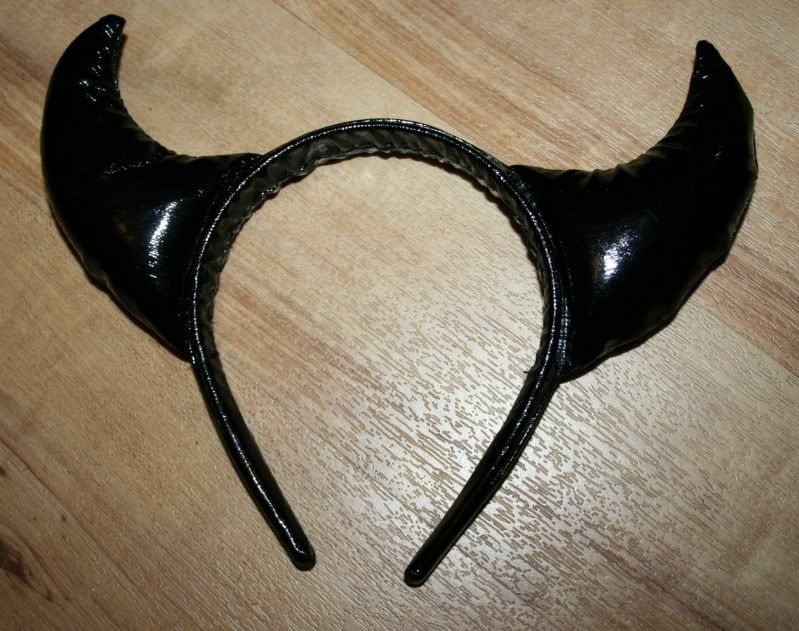 Vintage cotton tee with "Asian Greyhound" logo. Up to Size 12. £8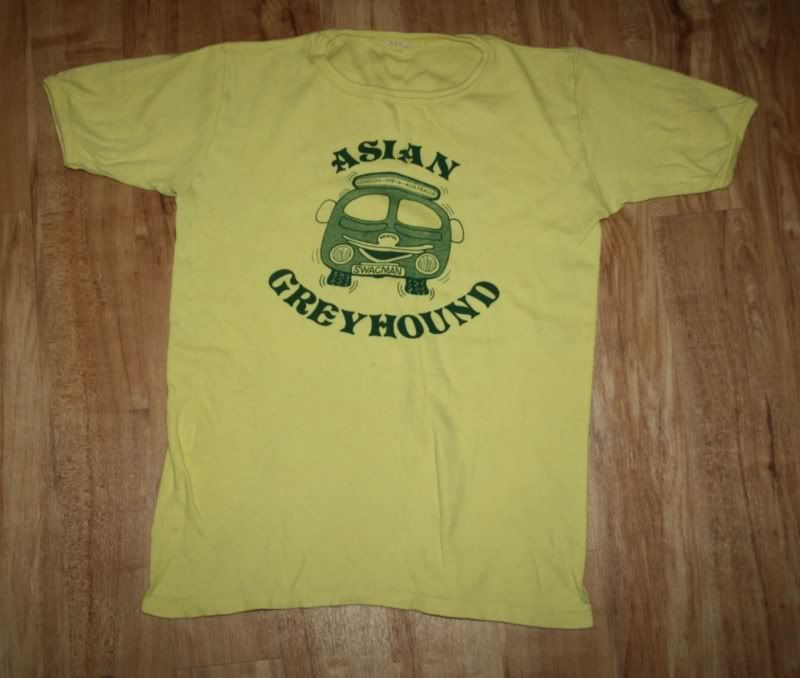 More pictures:
closeup
Bondage jeans with buckles. V. heavy twill fabric. Brand New. Waist 28. £14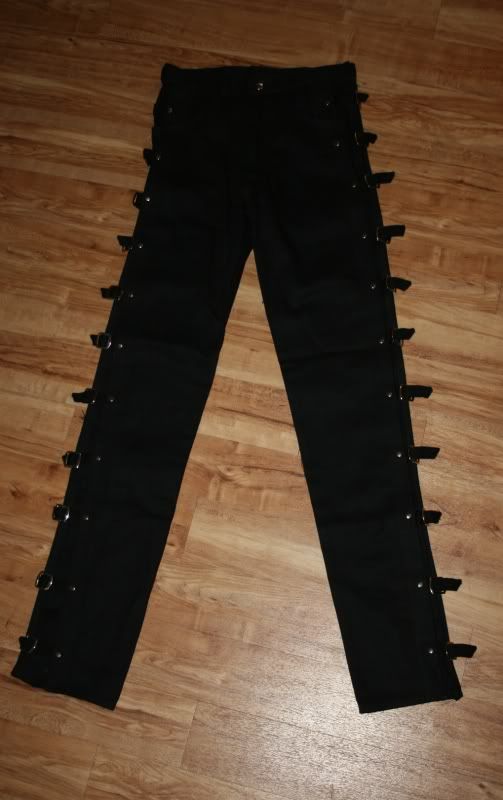 More pictures:
Closeup of buckles
Atmosphere. Pinstripe Trousers great for work. I have the matching jacket if you'd like the set. Size 8, Euro 36. Very comfy would be good for a 10 too IMO.
£5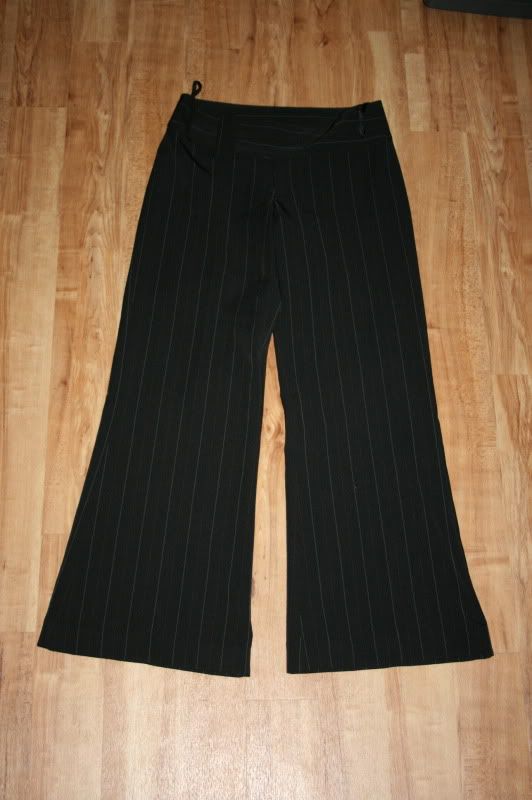 More pictures:
Closeup
Dorothy Perkins. Size 12, Euro 40. Grey smart wide-leg trousers. Great for work. Check out the extra pictures! Excellent condition just too big for me. £10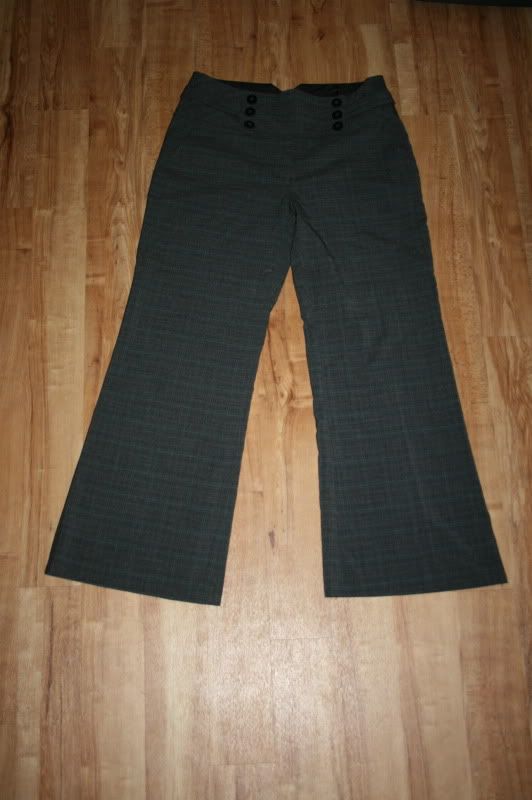 More pictures:
Front detail
&
Back closeup
Dorothy Perkins. Size 8, Euro 36. Grey wide-leg trousers with turn up. Excellent condition.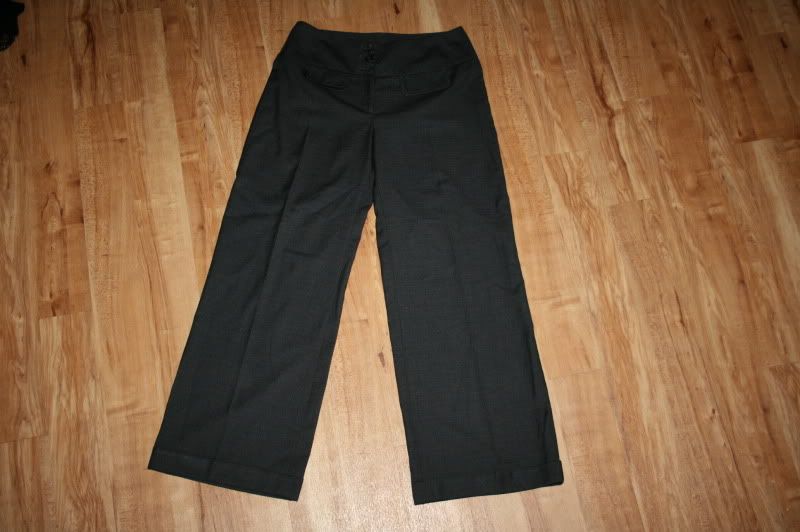 More pictures:
Front detail closeup
River Island jumper with cutouts. See further pictures to see them properly. Size 8. £10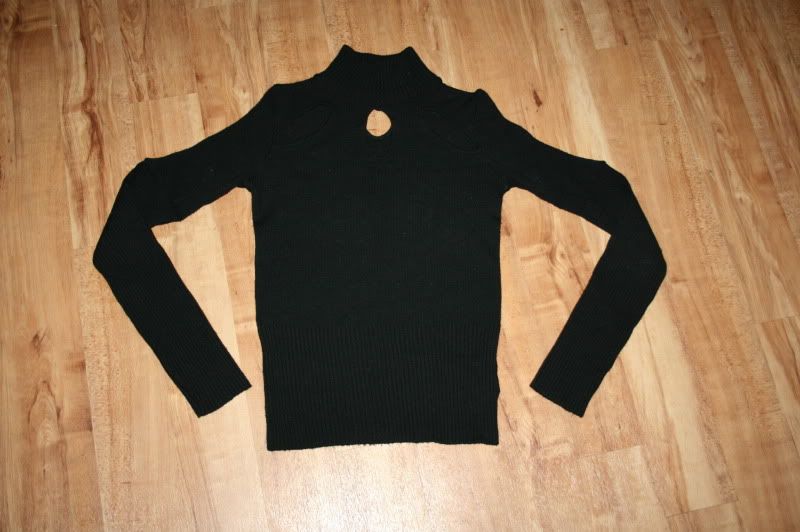 More pictures:
Closeup of cutouts
Mango MNG SUIT soft turtle neck. Interesting cut. Angora mix. Size S. £12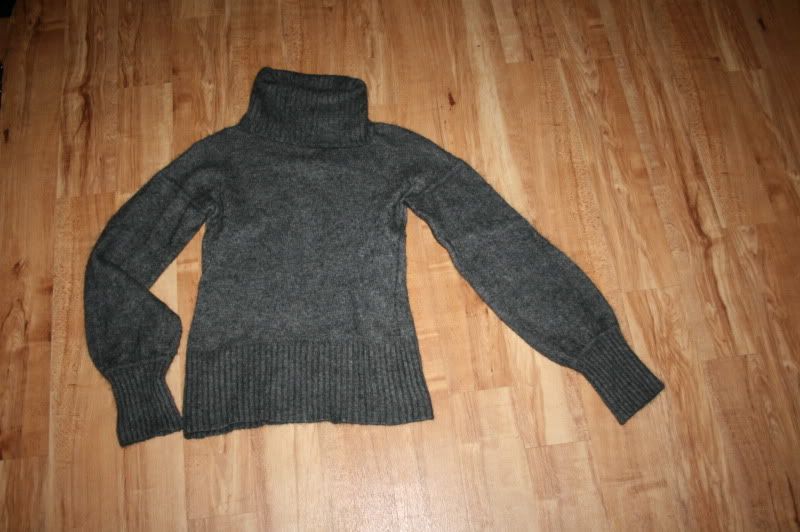 More pictures:
Neck unravelled
Thanks for looking xx
Comments {0}